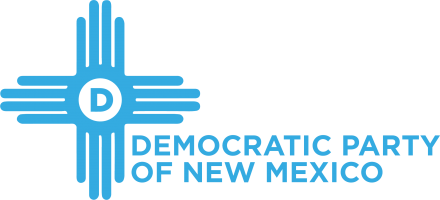 Earlier this month, the New Mexico's Supreme Court ruled that in-person voting will still occur during our June primary, an event which could endanger poll workers and the general public. 
The silver lining is that every New Mexican will now receive an application to request an absentee ballot. DPNM is committed to helping as many New Mexicans as possible fill out these applications, so that we can make our voices heard while protecting the health and safety of our communities. 
There are three simple steps you can take to make sure you receive an absentee ballot and reduce the spread of COVID-19. 
Make sure your voter registration is up-to-date! 
You can update your voter registration HERE. Be sure that your mailing address is correct, since that is where you'll receive mail from the Secretary of State.
Request an absentee ballot online. 
You can request an absentee ballot HERE. Requesting a ballot online ensures that you will receive your ballot on time and helps us make sure that more people can vote absentee. Remember that anyone can request an absentee ballot in New Mexico! 
Volunteer to phone bank! 
DPNM is launching a phone banking program focused on getting more people to update their voter registration and request an absentee ballot. You can sign up to volunteer HERE. 
​​​​​​​Once you've taken these three steps, be sure to spread the word to your friends and family.  The more people who vote absentee this year, the safer we will all be. Together, we can keep our communities healthy and still make sure that our voices are heard this June!
As always, thank you for all you do to elect Democrats.
Marg Elliston
DPNM Chair