Message from the Chair
As Black History Month ends and Women's History Month begins, I would be remiss if I did not mention the issues that occurred over the last few weeks.
Many of you are probably aware of the events of Secretary Sonya Smith's confirmation.  Senator George Baca, the minority leader no less, made racist and inappropriate comments in committee.  Secretary Smith, of course, handled the entire situation with grace and poise, but it should not have happened in the first place.
But that was not the only incident to raise eyebrows during the session. During a committee hearing, Representative Stefani Lord called the cops on Alexandria Taylor, who is the deputy director of the New Mexico Coalition of Sexual Assault Programs, had the police weaponized against her for speaking up and using her considerable expertise.
These events are connected.
Not only are these two both leaders in the black community (right here on the west side) but they are women.  As we start to celebrate Women's History Month, let's remember to support women right here in our own community.  To say that the modern-day GOP is hostile against women is an understatement.  In addition to the two events mentioned above, you also need to pay attention to legislation:  An attack on trans women in HB304 and the GOP's unified opposition to abortion rights in SB10.
As democrats, we must stand against blatant attacks against the women in our community.  While it is 2021, that work is not done.  While we celebrate the role of women in our history, let us not forget that we still have much to do.
Thanks!
Kenneth Scott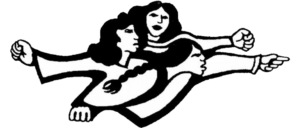 Demand Justice from ICE for Children and Families
During the Trump administration, thousands of children have been separated from their families, deported, or remain in US custody. Has anything changed under the new administration?
Join Dr. Amy Cohen
March 7, 2021
2 – 3:30 pm (MST)
via a Zoom conversation
Zoom REGISTRATION link – https://forms.gle/XNzY1QMRaXkDUCnEA

West Side Lawmakers Outline Priorities for the State
By Nick Harrison
Five state legislators representing West Side districts examined ideas such as how lawmakers are dealing with the pandemic, internet access across the state, withdrawals from permanent funds to support education, marijuana legalization, water access, and other issues at a two-hour virtual town hall.
Representatives Damon Ely, Joy Garratt, and Karen Bash were joined by Senators Katy Duhigg and Harold Pope, Jr. in summarizing their priorities for the current legislative session.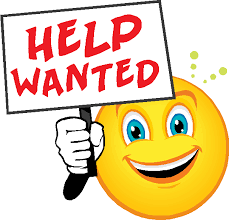 Help Wanted! Volunteer with the Democratic Party today!
Greetings West Side Dems!
I hope this finds you both well and safe.
As mentioned numerous times before, the West Side Dems are in urgent need of help in a wide variety of positions.  
Content Creator: We are always in need of content for the newsletter and the website. You will be responsible for helping to identify topics to cover, interview people or gather information about the subject. 
Website Co-manager: The ongoing work of maintaining and updating the West Side Dems site. We are looking for someone willing to learn the ropes of the existing operation as well as being a backup for the overall site when needed.
Newsletter producer: The monthly newsletter drives much of the content on the site by pulling together disparate features and announcements into a form that is easily absorbed.
If those positions do not quite fit your fancy, reach out anyway! There is a lot of opportunity in the WSD. If you are interested in one of these or other positions, feel free to send me an email at
Kenneth.scott2@gmail.com
. Please stay tuned for other announcements as well.
I look forward to hearing from you soon!
The 2020 Year In Review
The WSD 2020 Annual Report is now available.
Click HERE to read more.
The report presents the WSD 2020 goals (that came from the January 2020 brainstorming session) and addresses how each goal was addressed in WSD activities throughout the year.
While the COVID-19 pandemic caused WSD to redirect activities to only those allowed by the state-mandated safety restrictions, most of the 2020 were met in mostly virtual ways.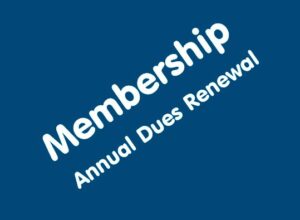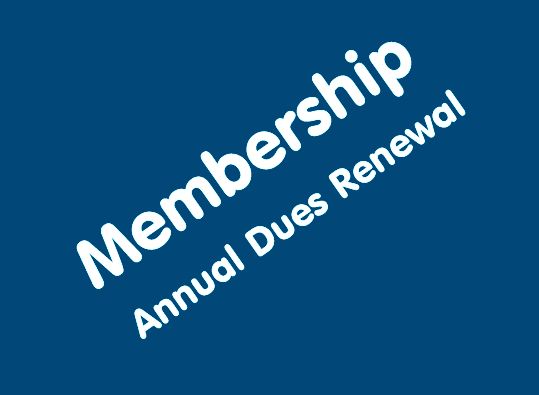 TIME TO PAY YOUR DUES!
The West Side Democrats of Bernalillo County is a membership organization that helps to educate, mobilize, and educate voters about campaigns and issues pertinent to Albuquerque's west side. Anyone can join for $10 per year. Your membership fee helps to pay for costs of organizing events that bring West Side voters together.
We are so grateful for everyone who is currently a member. As our mission continues, it is time to begin collecting dues for 2021. Those who have paid dues in October and November have been credited for 2021. Everyone else can either pay via our website (
https://westsidedems.org/pay-using-paypal-or-a-credit-card/
) or send a check to West Side Democrats, PO Box 67154, Albuquerque NM 87193.
Publicize Your Events Here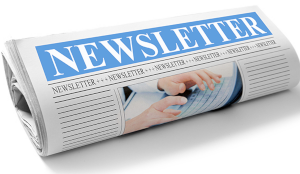 If more people know what's happening, more will participate and get involved. The West Side Democrats want to help you get the word out by publicizing your events on our website and in our newsletters.
Complete this form to send us your event information.
Our Mission
To Serve the 88,000 Democrats Living on the West Side

Democrats Care!

We encourage and support candidates who will work for the good of everyone in our community. We believe in a government that is truly "of the people, by the people, and for the people"…not just for corporations, Wall Street, or the rich.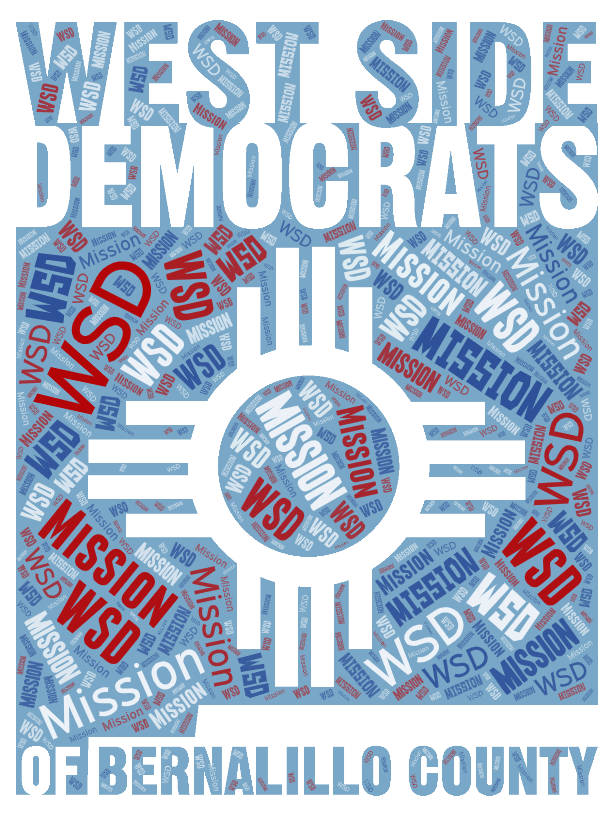 United By A Common Goal…
Social justice and human rights are more important than corporate profits. We seek to improve the quality of life for all of our residents through grass-roots support of candidates who listen and work to implement liberal programs and legislation.​
Get Involved…

Your candidates can't win without your help. Canvassing, phone banking, word-of-mouth, volunteering, and donating are all ways to work together to achieve our common goals.