Countdown to election day on November 3rd
TRAINING SERIES CANCELLED
The 4th Monday October 26th Training series is cancelled due to the heavy GOTV involvement by trainers and volunteers.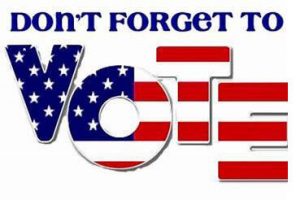 You are invited to a Zoom webinar
Wednesday, November 18 West Side Dems Meeting
6 p.m.
2021 LEGISLATIVE PREVIEW
Join us for a very special event to celebrate the newly elected officials of the New Mexico Legislature and find out their priorities for the 2021 legislative session which starts on January 19. This will be a crucial session for addressing the state's budget crisis and how to balance the state's needs. 
Legislative topics expected to be considered include the legalization of recreational cannabis, the permanent land grant fund and early childhood education, keeping abortion legal, and the future of public banking in New Mexico. 
Register in advance for this webinar:
After registering, you will receive a confirmation email containing information about joining the webinar.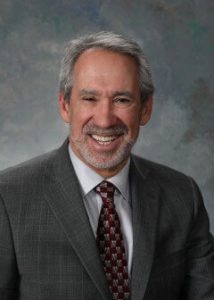 Candidate Profile: Daymon Ely
Representative Daymon Ely has served House District 23 since 2016. HD 23 covers Corrales and a slice of the Westside, south to Montano. Rep. Ely is an attorney with 33 years of experience. Every Friday afternoon he closes the office and heads to the South Valley to provide free advice and referrals.
This election, Rep. Ely is facing Republican Ellis McMath. Daymon appreciates the continued support of the Westside Democrats and he has answered some questions from us. To learn more about his views on important issues visit daymonfornmhd23.com.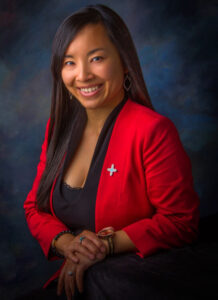 Westside Emergency Housing Shelter and Coronavirus: 
"They Are Our Neighbors, Treat Them with Compassion"
An Interview with City Councilor Lan Sena
Lan Sena, who represents District 1 on the Albuquerque City Council, is a native of Albuquerque and was appointed in March 2020 to represent the Westside district after the death of long-time city councilor Ken Sanchez.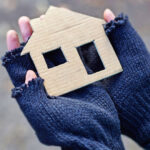 Right now, the outbreak of COVID-19 at the Westside shelter is at the forefront of her mind. Councilor Sena is very grateful to all those working so hard to keep Westside shelter residents safe and cared for. She commented that people who are homeless are our neighbors who have fallen on hard times and need our help; kindness and compassion are in order.
Joe Biden believes now is the time to harness the energy and ingenuity of the American people to build a new American economy. How does he propose to do it?
Joe Biden will renew American manufacturing by,
Promoting comprehensive plans to "Buy American, "starting with $400 billion in government purchasing power to buy American products.
Investing $300 billion in American research and development of new products.
Proposing a manufacturing tax credit to promote revitalization and modernization of existing or recently closed facilities.
Devoting $30 billion to the Small Business Opportunity Fund to ensure that the future is "Made in All of America."
Key Dates for the 2020 General Election
The 2020 General Election is only days away! By now many of you have voted. Here are some key dates to Get Out The Vote:
October 20 – Deadline for clerk to receive a mailed absentee ballot application
October 27 – Recommended final day for voter to mail absentee ballot
November 3 – Election Day 7 a.m. to 7 p.m.
Resilience & Sustainability for a Robust New Mexico
Publicize Your Events Here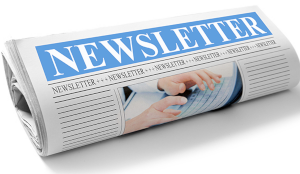 If more people know what's happening, more will participate and get involved. The West Side Democrats want to help you get the word out by publicizing your events on our website and in our newsletters.
Complete this form to send us your event information.
Our Mission
To Serve the 88,000 Democrats Living on the West Side

Democrats Care!

We encourage and support candidates who will work for the good of everyone in our community. We believe in a government that is truly "of the people, by the people, and for the people"…not just for corporations, Wall Street, or the rich.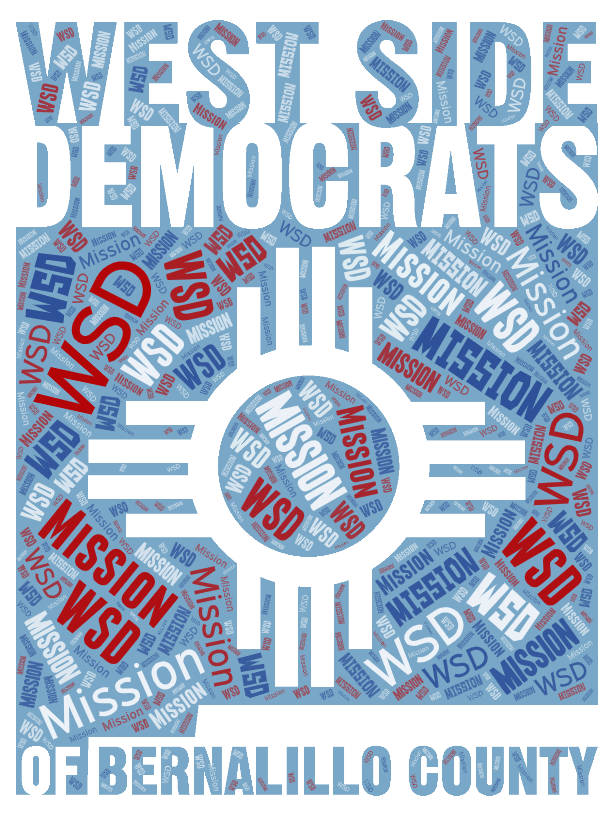 United By A Common Goal…
Social justice and human rights are more important than corporate profits. We seek to improve the quality of life for all of our residents through grass-roots support of candidates who listen and work to implement liberal programs and legislation.​
Get Involved…

Your candidates can't win without your help. Canvassing, phone banking, word-of-mouth, volunteering, and donating are all ways to work together to achieve our common goals.