Representative Karen Bash District 68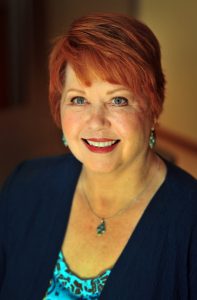 Ms. Bash is running for reelection to the New Mexico House of Representatives from District 68. Representative Bash was elected in November 2016, defeating Republican Monica Youngblood who had held this seat since 2012. District 68 is in Northwest Albuquerque. Representative Bash brings an interesting and diverse resume to politics. She has a Masters in Special Education and has a Master of Divinity Degree. In her first term in the legislature, she focused on New Mexico's children and healthcare. Karen Bash has many high profile endorsements including: Moms Demand Action, Conservation Voters of New Mexico, Planned Parenthood, and NEA.
District 68 had been a Republican stronghold until Karen's election in 2018. It is going to take a lot of work to hold on to HD 68. Representative Bash appreciates the hard work of the Westside Democrats and with your efforts, she and Democrats will keep this important seat in the House of Representatives.
Campaigning in a pandemic. What are the challenges and how are you overcoming them?
The biggest challenge is contacting voters. I am making phone calls instead of walking door to door, so the contact rate is not as high as I'm accustomed to.  Those calls are important, though, and I am calling on the phone to let voters know that I am thinking of them and care about them during the pandemic. I've personally made over 4000 calls. Fundraising has been a challenge as well, especially since our social media budget goals went up so drastically. I've really had to count on more grassroots support and small donations to hit those goals. 
Accomplishments and disappointments. Describe your first term in the legislature.
I would describe my first term in the legislature as exhilarating. I was part of an amazing class of freshmen, a majority of whom were women. Democrats were one seat shy of a supermajority and we were able to accomplish a great deal.  I helped pass the Education moonshot package of 2019, the Energy Transition Act, and the Small Business Recovery Act of 2020. As a member of the Health and Human Services Committee, I worked to reduce the cost of insulin for New Mexicans, voted to lower prescription drug prices and to protect individuals with pre-existing health conditions. I co-sponsored a bill for free medical school for those physicians who stay in New Mexico to practice, but it didn't pass the Appropriation Committee. That was probably my biggest disappointment.
What are your priorities for the 2021 legislative session?
I want to work to diversify our economy by finding new sources of revenue, to expand healthcare, and continue to protect those with pre-existing conditions. We are facing a budget shortfall and will be faced with making some hard choices, but it's crucial to protect educational spending and mitigate any losses.
What are you focused on for the Westside?
Attracting more business and jobs to the area, improving infrastructure and transportation, both public transportation and roads.
How do you differentiate yourself from your opponent Giovanni Coppola?
I believe my experience in Government and experience in life is what separates us. I fear that Giovanni supports President Trump's agenda of re-opening the economy in an unsafe way, is anti-choice, and is against commonsense measures to stop gun violence – to name a few things.  I support the governor on keeping our state healthy and safe during the pandemic. I also support a plan of re-opening the economy safely. I have voted for common-sense gun safety measures including the Extreme Risk Protection Order (Red Flag Law). I believe that we should repeal New Mexico's antiquated abortion prohibition. Women have the right to high-quality health care and we should support them in making these decisions without government interference. I trust women to make these personal decisions even when I may not agree with them and I believe most New Mexicans feel this way. Giovanni is a young man with no political experience. I believe I am able to work in a bipartisan manner because I bring a lifetime of varied experience as an early childhood educator, a pastor, a small business owner, and a state legislator.