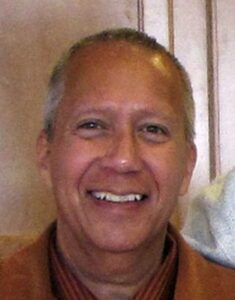 Joe Sinico is currently serving as Ward 68A Chair and serving a second term as President of the homeowners' association in the community where he resides in Northwest Albuquerque.  He has served in various volunteer positions including treasurer of a local non-profit [5 years], treasurer of a national non-profit organization [6 years], regional coordinator of a national organization [4 years], and local chapter president of a national organization [18 years].
Other than voting, Joe's first active participation with the Dems began in the late 70's campaigning with Jane Byrne when she ran for Mayor of Chicago, and Marty Oberman, City Councilman of Chicago's 43rd Ward.
Joe looks forward to working with the WSD in keeping the West Side Blue!