A Conversation with Black Leaders in Albuquerque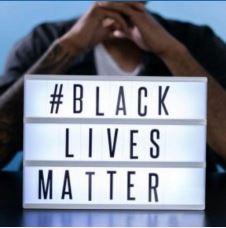 Local leaders from the African American community came together for a conversation on July 22 to discuss "Reform and Black Lives Matter: What Next?"  Organized by and featuring State Senate District 23 candidate and West Side Democrats member Harold Pope, Jr., the panelists included Sonya Smith, Brandi Stone, and Arthur Bell.
The panelists shared their thoughts about why there is more attention and outrage around the world after the murder of George Floyd.  All of them agreed that the intersection of social media, the coronavirus pandemic, and the voices of young people demanding change are driving the Black Lives Matter movement at this time.  Pope said thanks to social media, non-people of color are now putting themselves in the shoes of others they have witnessed being violated and asking, "What if that was me or someone that I loved?"
The panelists touched on the recent news that the White House is sending 35 federal agents to Albuquerque with the support of Democratic Bernalillo County Sheriff Manny Gonzales.  They agreed with NM elected officials who have denounced this move and asked for Gonzales to resign.  Smith pointed to federal agents dispatched to Portland who have taken people into custody without identifying themselves or their intention as comparable to racial profiling.
Kenny Scott, West Side Democrats Chair and moderator for the conversation asked the panelist what is missing from the current discussion.
Pope said he believes that we should not focus solely on police reform and pointed to many disparities that need to be addressed that affect everyone.  "This discussion often starts with police violence, but it shouldn't end there. This is bigger than the murder of George Floyd." He added that other issues – access to jobs, economic development, environmental justice, and comprehensive, affordable health care – are also relevant. "If we only focus on police reform, we create piecemeal legislation that doesn't affect the larger issues."
The group talked about the need for more African Americans to be in leadership roles that can have an impact on the community. Bell recommended that a system is put in place that encourages African Americans to step up by providing the community information about what openings are available to African Americans.   Smith encouraged the community to show up at PTA meetings, political groups, and volunteer activities. "Find something that excites you and go for it," she added.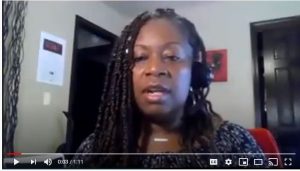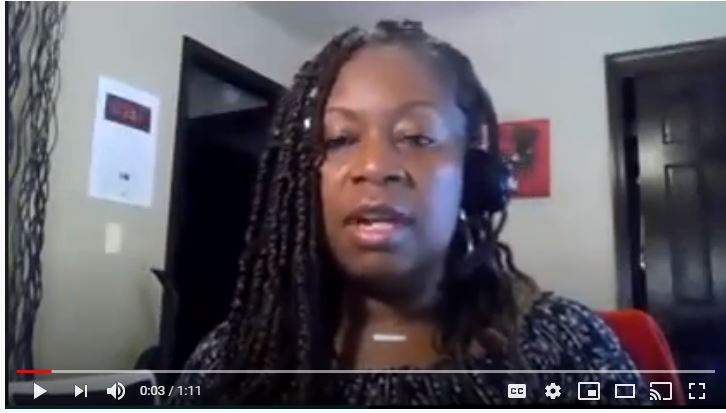 Smith recommended that we find a strategic way to tap talent for leadership roles and provide training so that when there are openings in political offices, there is someone already trained and ready to go.
Stone pointed to the need for the curriculum to change in schools to more accurately paint the picture of the history of the U.S.  She said the depiction of Christopher Columbus as a hero is an example of what needs to be overhauled starting at the kindergarten level.  While many higher education efforts have focused on diversity and inclusion, Stone believes that issues of equity and justice should be at the forefront of addressing racism.  She quoted from an article by Dafina-Lazarus Stewart, in Inside Higher Ed: "Diversity asks 'Who's in the room?' while equity responds 'Who is trying to get in the room but can't?'"
The panelists voiced the need for more conversations around adequate funding for education and what we will do to help our children succeed.  Bell cited the lack of a level playing field where budgets are concerned and said budgets are a reflection of the importance we put on social issues. He cited the massive budget for the Albuquerque Police Department and pointed to NM being last or near last in the quality of our education while our crime rate has not been impacted by the millions of dollars that goes to police departments. "That's a slap in the face," Bell said.
Bell added that it is important for African Americans to seize the moment where others are asking to be educated about issues important to the Black community.
"We may never be in this era again.   If someone wants information make sure you actually give them information.  We have to teach people what we want them to understand about how we feel about being Black in America."
The conversations, to be sure, will continue.
To read the conversation in its entirety, click here: