Westside COVID Surge — STAY HOME and WEAR A MASK!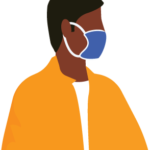 Good morning Westside Democrats,
I wish I was writing you with better news. As everyone knows, we are in the midst of a tremendous surge of COVID-19 cases in the state and around the world. But what most of you might not know is this: it is particularly bad on the Westside of Albuquerque.
If you look at the case count by zip code, you will learn that we have four of the top 25 right here on the Westside. The top zip code for cases is also here: 87121. We honestly cannot get any worse when it comes to responding to this pandemic. But we can start to turn it around.
I know this is a hard ask. But please consider being more careful this holiday season. I urge you to reconsider traveling for Thanksgiving. I also ask that you only spend the holidays with those in your immediate household. I know that is easier said than done, but we really are at a precipice. We must do whatever we can to stop the spread.
You might not realize this, but I truly love each and everyone one of you. The Westside community has become an indelible part of me and who I am as a person. You always want to protect those that you love, and it is in that spirit that I make that ask. I want to see all of you on the other side of this pandemic… and we are close.
Rachel Maddow had a heartbreaking open before her show Thursday night (November 19). I ask all of you to watch it
here
if you can. We can get through this, but we need to take precautions to keep our loved ones safe.
Then we can get back to doing the good work, in person, next year. I hope to see you all there.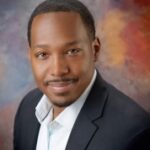 Kenny
Kenneth E. Scott, Chair
West Side Democrats of Bernalillo County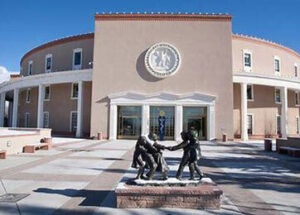 Westside Legislators Present Aggressive Agenda to Voters in a Celebratory Victory Lap with West Side Democrats
CLICK HERE to watch the webinar
In an inspiring evening, 7 newly elected and re-elected state legislators representing Southwest and Northwest Albuquerque and Sandoval Counties laid out an impressive list of bills and reforms they want passed in the upcoming 2021 Legislative Session which starts on January 19. They also accurately predicted a special session to be called by Governor Michelle Lujan Grisham announced for November 24 to help with COVID-19 relief for unemployed residents and small businesses.
The panelists were featured on November 18 at the monthly meeting of the West Side Democrats, and had the opportunity to thank their volunteers and donors for helping them win their seats. West Side Democrat Harold Pope, Jr., who will be the state's first African American state senator, joined his colleagues in supporting small business development opportunities to increase jobs on the Westside. Pope, a retired U.S. Army veteran, also plans to support legislation to make it easier for military families who are professionally licensed to find employment when then move to NM by reducing the barriers around reciprocity. Pope flipped the seat held by Republican Sander Rue since 2009.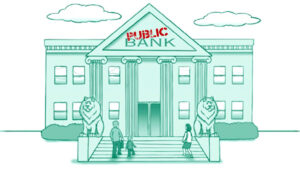 Is Now the Time for a Public Bank in New Mexico?
A Conversation with Public Bank Supporters Sarah Manning and Melissa Pickett of the Alliance for Local Economic Prosperity
A New Mexico-owned public bank is the goal of AFLEP, the Alliance for Local Economic Prosperity. Melissa Pickett and Sarah Manning of AFLEP are confident that the creation of a public bank will spur economic development in the rural areas and small towns of New Mexico, while productively using our tax dollars.
The citizens who live in New Mexico, especially those who live in small towns and rural areas, are desperately in need of financial help. A few years ago, there were approximately 60 local banks operating in New Mexico, today there are only 34. This is the result of an era of bank acquisition and mergers which began in the 1990s. Today, four big commercial banks control 45% of all deposits in the United States. Their goal is to make money for their shareholders, so they are uninterested in the kind of small loans that will foster development on the family farms and in the small towns of New Mexico. Lacking access to capital, small business owners have been forced to turn to payday lenders for the money they need to develop their businesses. Payday lenders can charge very high-interest rates of up to 100-175%, rates which strangle the borrower and consequently economic development in New Mexico.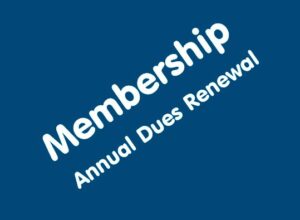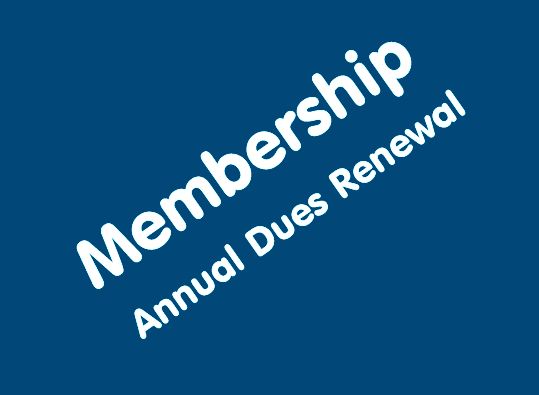 TIME TO PAY YOUR DUES!
The West Side Democrats of Bernalillo County is a membership organization that helps to educate, mobilize, and educate voters about campaigns and issues pertinent to Albuquerque's west side. Anyone can join for $10 per year. Your membership fee helps to pay for costs of organizing events that bring West Side voters together.
We are so grateful for everyone who is currently a member. As our mission continues, it is time to begin collecting dues for 2021. Those who have paid dues in October and November have been credited for 2021. Everyone else can either pay via our website (
https://westsidedems.org/pay-using-paypal-or-a-credit-card/
) or send a check to West Side Democrats, PO Box 67154, Albuquerque NM 87193.
Publicize Your Events Here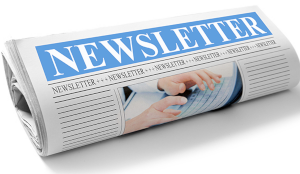 If more people know what's happening, more will participate and get involved. The West Side Democrats want to help you get the word out by publicizing your events on our website and in our newsletters.
Complete this form to send us your event information.
Our Mission
To Serve the 88,000 Democrats Living on the West Side

Democrats Care!

We encourage and support candidates who will work for the good of everyone in our community. We believe in a government that is truly "of the people, by the people, and for the people"…not just for corporations, Wall Street, or the rich.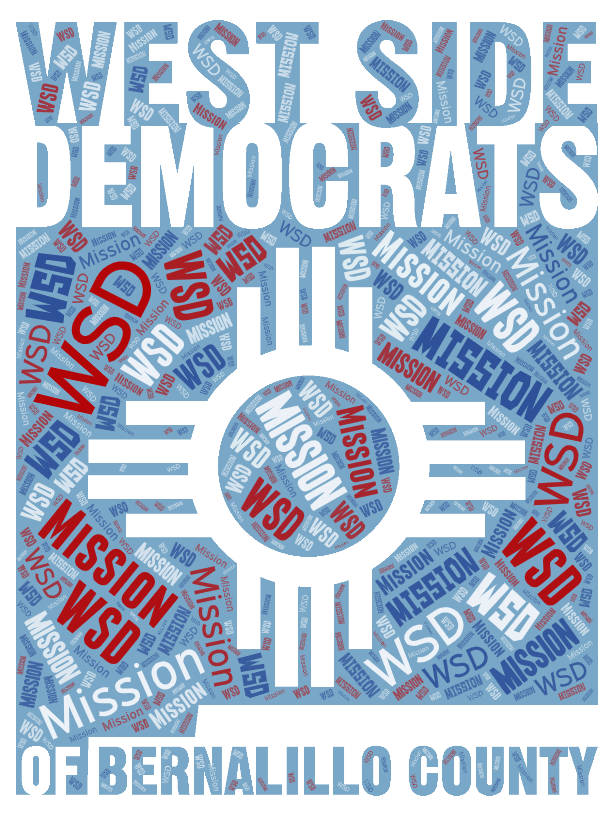 United By A Common Goal…
Social justice and human rights are more important than corporate profits. We seek to improve the quality of life for all of our residents through grass-roots support of candidates who listen and work to implement liberal programs and legislation.​
Get Involved…

Your candidates can't win without your help. Canvassing, phone banking, word-of-mouth, volunteering, and donating are all ways to work together to achieve our common goals.