Let's go win this thing
by Kenneth Scott, Chair, West Side Democrats
As most of you are aware, Joe Biden finally picked his running mate, Senator Kamala Harris of California. While she might not have been the first choice for many, we all must take a step back and truly appreciate this tremendous moment in history.


Senator Harris represents what the American Dream should be for all: hope. Hope that the daughter of immigrants can aspire to the highest offices of the U.S. Hope that women can finally start to break through the glass ceiling that seems to have a million cracks. Hope that rivals on the campaign trail can come together to achieve great outcomes. And finally hope that women of color can be on a major party ticket, not as a gimmick, but as a promise of a brighter future for our Party.


As my 8 year-old daughter, Alanna, said when she heard the news: "Yay! :-)". (She is always prone to restraint, so that is a lot from her).


Some of you do not favor the current ticket. Others do not like Senator Harris' background in law enforcement. I completely understand that frustration. But it is my sincere hope that we all come together to support her. We know the other side will tear her down... let's do everything we can to lift her (and Biden) up. We should not do their work for them.


This week, we finally have our Democratic National Convention to formally nominate the Biden/Harris ticket. It should be a fantastic week featuring some of the brightest leaders in the Democratic Party, including our very own governor Michelle Lujan Grisham. It is an exciting time to see the direction our party is heading, and I urge all of you to watch each day. There will also be free trainings throughout the week, and it is highly encouraged to listen to a few of those as well.


Because after this week, the work truly begins in earnest. As I have mentioned before, we will need a concerted effort from all of you to be successful in November. Please consider working as a volunteer for some of our Democratic candidates, or even with the coordinated campaign. If you are not sure where you can help, feel free to reach out to me. I will get you to the right place.


How to Watch the Democratic Convention

The 2020 Democratic National Convention kicks off next Monday, August 17, and you can be there with everybody else! There are multiple platforms on which you can watch. Just visit the Democratic Party's website and play the video How to Watch the Democratic Convention.
You can also sign up to be notified by email of events as they happen by visiting this page: Commit to Watch.


During the day, you can watch the individual caucus and council meetings. There is also a daily webinar called "Campaign Academy." Campaign Academy 2020 will give participants a look behind-the-scenes of political campaigns and prepare them with the skills, knowledge, and tools to find meaningful campaign volunteer experiences.


You can find the schedule of events and speakers listed here: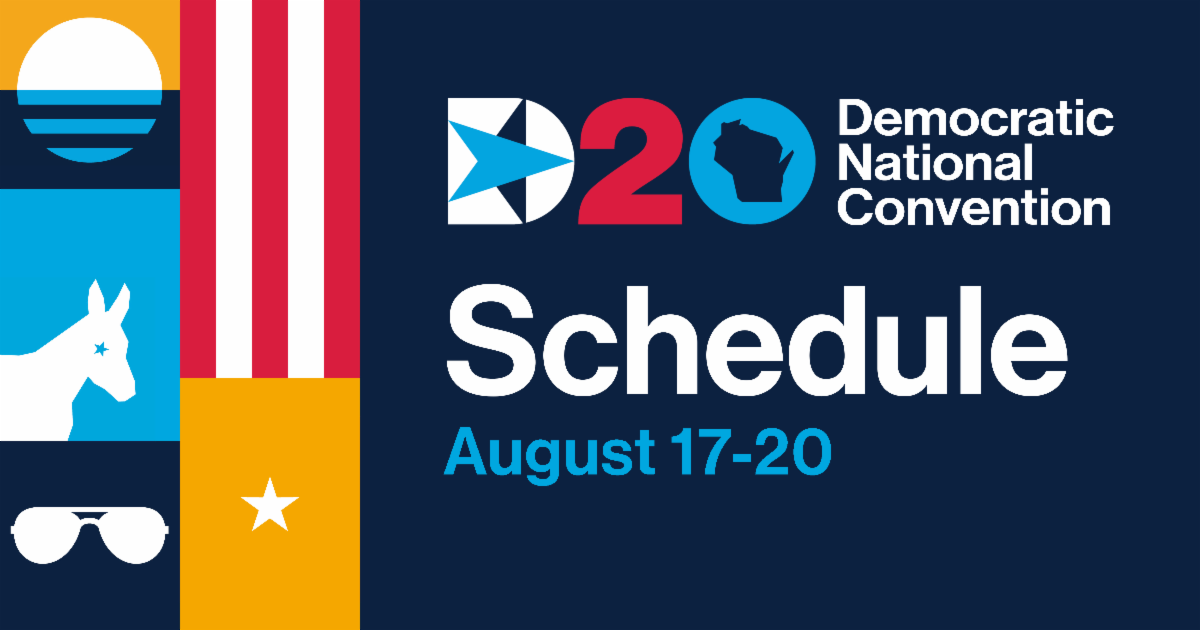 DPNM Organizers plunging ahead with GOTV; virtual events set for West Side
The Democratic Party of New Mexico Coordinated Campaign is off and running. Neighborhood organizers, assigned to get out the vote (GOTV) in specific NM House Districts, want to meet you and get you involved NOW.


Dan Ohiri, our DPBM organizer working on the West Side, met many West Side Ward and precinct chairs at a virtual meet and greet at the beginning of August. He's also a native of the West Side.


Contact Dan at dan@nmdemocrats.org or call Dan at 505-917-7077.DPBM has set up virtual GOTV events to do phone banking and texting. Dan has one (so far) set up specifically to engage West Side volunteers.


WEEKLY WEST SIDE VIRTUAL PHONE BANK (VPB)
Here are some other virtual phone banking events where you can volunteer:
Weekly Congressional District 1 Virtual Phone Banking
Weekly Young Democrats of NM Virtual Phone Banking
Also read about two weekly training sessions the DPNM organizers are offering. Check out the Training Corner in this newsletter.


Contact Dan if you have any questions at nmdemocrats.org.
Streaming Training Offered during Televised Dem Convention This Week
Join Dems around the country during the televised Democratic Convention this week! Check out the 2020 CAMPAIGN ACADEMY. It will give participants a behind-the-scenes look at campaigning during the pandemic.
Looking for a volunteer experience just for you!? You'll get the knowledge, tools and skills to find your niche.
Schedule:
Monday - Campaign Fundamentals
Tuesday- Organizing
Wednesday- Digital
Thursday- Highlights
August 24 - 4th Monday Training
Once you've identified your volunteer niche, you can hone your skills at the local online monthly 4th Monday Training Series. The next session is coming up - Monday, August 24, 6-7:30 pm.
At this session, you'll learn a few new tricks to make phone banking more productive and more fun.
Brought to you by WestSide Dems & DPBC.
Stay tuned for more details.
DPNM Coordinated Campaign Offers Short Training Webinars Weekly
Since we can't "hit the streets" to Get Out The Vote (GOTV) this year, organizers from the DPNM Coordinated Campaign are helping us to fill the gap. They are offering short, interactive training webinars weekly.
Here's the schedule. Check them out.
Scheduled Training:
Saturday, Aug 15; 2-3 pm:
Dan's Textbank & Reach Training. Sign up here
Klarissa Pena grew up in southwest Albuquerque, the original "Westside" and one of the first areas to be settled in Albuquerque. Growing up, she remembered there was very little development north of I-40. Then only a few neighborhoods, like Taylor Ranch and Paradise Hills, existed, but as people moved into the area north of I-40, it came to be seen as the Westside. Although much of Southwest Albuquerque predates the rest of the city, it historically has lacked basic infrastructure and continued to suffer as jobs and services moved elsewhere.
Cheryl Harris: Pushing for Change and Saving Democracy One Campaign at a Time
Cheering for the underdog – while promoting democratic ideals – runs deep in Cheryl Harris' lineage. She credits her parents for being role models that propelled her to advocate for change and teach others that the world can be a better place–if you get involved.


Cheryl serves as the 2nd Vice Chair for the Democratic Party of Bernalillo County (DPBC) under Chair Flora Lucero, former chair of the West Side Democrats, who appointed her to the position earlier this year. This is her third time holding this post since 2005. Her first was when she served from 2005-2009. She was elected again in 2017 and served for two years.
Drive-In Supplies to Drive Up Success: West Side Dems Step Up to Help Students
It's not too late to help:
The economic impact of the COVID-19 pandemic has threatened the health and well-being of families across New Mexico and has been particularly devastating for families of school age children. Albuquerque Public Schools (APS) services almost 70% of students on free or reduced lunches, many of those residing on the Westside of Albuquerque. With families struggling to put food on the table, school supplies for children have become a luxury many families can't afford.
However, students from low-income households will miss educational opportunities that are vital to breaking the cycle of generational poverty if they don't have the necessary supplies to help with their instruction and education. Fortunately, many members of the West Side Dems have stepped up to help provide basic and essential school supplies for students.


In cooperation with teachers and principals from Westside schools, certain supplies have been already been purchased for 100 students. One hundred glue sticks, markers, crayons, 24 count pencils, glue sticks and notebooks have been purchased. Notebooks and pens are still needed to get a child through the semester.


School supplies for a child average around $80 per child per year. Monetary donations are welcomed and will help buy last minute supplies as APS and teachers move towards online and virtual distance learning. West Side Dems have contributed nearly $1,000 in donations to finish purchasing a school supply kit for 100 students.


The need, however, is greater than our efforts thus far. APS has announced that students begin in person classes after Labor Day, September 7, 2020. We need your help. Lack of funds is not an excuse for denying our students a sufficient education. Please help give the gift of learning.


We have excited teachers and principals who have agreed to spend Sunday, August 30, 2020 putting together school supply kits. We encourage you to drop off supplies or make an online donation by then. 100% of donations and supplies will go directly to a student in need.
Join Claudia and her guests Paul Stull, President of Credit Union Association of NM, and Rep Day Hochman-Vigil (HD 15), as they explore the idea of a New Mexico Public Bank. How does it work, what benefits does it offer and how can it be implemented?
Campaign Coordinators: Publicize Your Events Here
If more people know what's happening, more will participate and get involved. The West Side Democrats want to help you get the word out by publicizing your events on our website and in our newsletters.


West Side Democrats of Bernalillo County
PO Box 67154
Albuquerque, NM 87193
Dues are $10.00 per calendar year.
You may donate any amount.