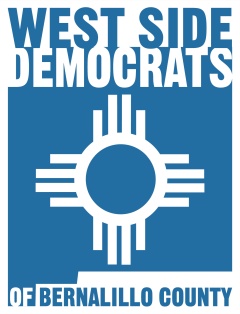 Support West Side City Councilors' Legislation to Promote Racial and Social Equity
District 3 City Councilor Klarissa Pena has introduced a series of bills designed to address racial and social inequality in Albuquerque. Three of the bills will be voted upon at the next City Council meeting on Monday, August 17. She will also introduce another piece of legislation on August 17 for an immediate vote.


We encourage you to write to your councilors and express support for the bills described below
by Monday, August 17 at 3 p.m.
R-75 Co-sponsored by Councilors Cynthia Borrego and Lan Sena, the bill would strengthen Albuquerque's commitment to addressing racial and social inequity by setting goals for City departments to achieve in several areas, including support of businesses owned by people of color and workforce development for youth of color.


R-83 Is designed to identify policies and strategies to promote diversity on City Boards and Commissions.


R-84 Co-sponsored by Councilors Cynthia Borrego and Diane Gibson, it directs the city to collaborate with partners in the Albuquerque community to support more employment opportunities for persons with disabilities.


R-91 Would appropriate $300,000 to the city's Emergency Assistance Program to help tenants who are in danger of being evicted for nonpayment of rent as a result of the COVID-19 pandemic.