Organizing Voters on the West Side – DPNM Field Organizer to Help the WSD!
Join us and for a virtual town hall with Dan Ohiri. Dan is the Democratic Party of New Mexico Coordinated Campaign Field Organizer for the Westside. He will host an information session and town hall about organizing voters and volunteers on the Albuquerque Westside. Meet and engage your neighbors so we can keep the Westside blue!
Wednesday, August 5
4-5 p.m.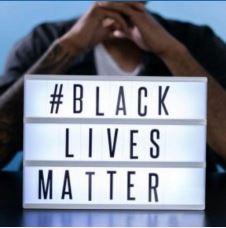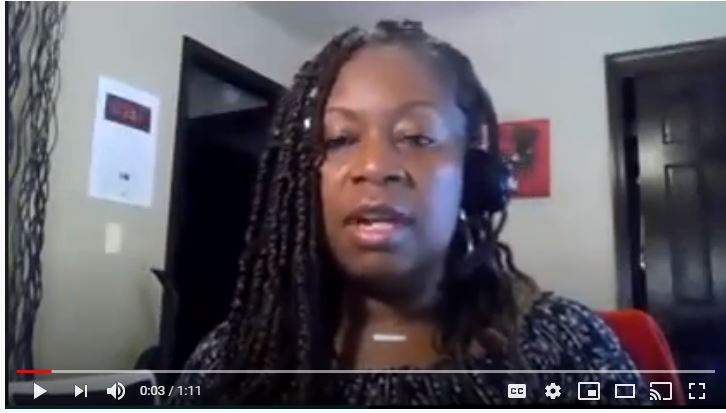 Sonya Smith urges being bold in keeping the conversation going. Social media is key to doing that.
Local leaders from the African American community came together for a conversation on July 22 to discuss "Reform and Black Lives Matter: What Next?" Organized by and featuring State Senate District 23 candidate and West Side Democrats member

Harold Pope, Jr., the panelists included

Sonya Smith, Brandi Stone, and

Arthur Bell.


The panelists shared their thoughts about why there is more attention and outrage around the world after the murder of George Floyd. All of them agreed that the intersection of social media, the coronavirus pandemic, and the voices of young people demanding change are driving the

Black Lives Matter

movement at this time. Pope said thanks to social media, non-people of color are now putting themselves in the shoes of others they have witnessed being violated and asking, "What if that was me or someone that I loved?"
Senator Linda M. Lopez
represents the Westgate area of
Southwest Albuquerque and the South Valley
north of Blake Road in the New Mexico State Senate, and she knows her neighborhood because she's lived there for 25 years. When she moved to
Westgate
, the community seemed to her like an island because it was so separate from the rest of the city. It was a planned community which had areas designated for business, parks, churches and libraries, everything necessary for a good life. When she moved there, it was a growing community. There was an explosion of growth until 2008 and then the financial crisis hit, the economy plunged and the growth stopped. Since then, Southwest Albuquerque has been trying to catch up.
Karen Bash Fall Kickoff Fundraiser With Deb Haaland
Please Join Rep. Bash For a "Fall Kickoff" fundraiser with Special VIP Guest, Congresswoman Deb Haaland
With Hosts: Rep. Gail Chasey, Rep. Moe Maestas, Rep. Liz Thomson, Rep. Derrek Lente, Rep. Christine Trujillo, NM Building & Construction Trades Council, Julianna Koob, Marilyn and David Thurlo, and Carol &Bruce St. John; Co-hosts: Rep. Patricia Roybal-Caballero & Rep. Natalie Figueroa.
Suggested Contribution Levels:

Host: $250
Co-Host: $100
Supporter: $50
Friend: $25
Donations can be mailed to 6523 Jazmin Pl NW, Albuquerque, NM 87114 or given online


Please make checks payable to Karen Cares for New Mexico
August 12, 9:00 am - 10:00 am
Join Claudia and her guests Paul Stull, President of Credit Union Association of NM, and Rep Day Hochman-Vigil (HD 15), as they explore the idea of a New Mexico Public Bank. How does it work, what benefits does it offer and how can it be implemented?
West Side Democrats of Bernalillo County
PO Box 67154
Albuquerque, NM 87193
Dues are $10.00 per calendar year.
You may donate any amount.