Hope and Unity Within the Tragedy
If a young, brave woman named Darnella Frazier had not videotaped the murder of George Floyd in Minneapolis, Americans and others around the world might not be bringing their voices—and their justified anger—to the streets in numbers the U.S. has not seen since the assassination of Martin Luther King, Jr.


Because our nation witnessed a White police officer use his knee to suffocate an unarmed Black man – for more than 8 minutes while he smirked -- centuries of racism in the form of blatant violence catapulted millions of protesters to the streets unified in demanding justice. And meanwhile, the man in the White House, to no one's surprise, made everything worse by taking unnecessary, careless, and hateful actions seeped in militarism, division, and power, not leadership, love, and unity. Fortunately, that officer and his three fellow officer accomplices were swiftly fired and eventually charged with murder. Thank you, Minnesota Attorney General Keith Ellison. But we still have a long way to go.


As I step down from being Chair of the West Side Democrats, I want to thank everyone for bringing your heart soul toward protecting our democracy and electing officials who believe in justice for all. Congratulations to all of the victors in the June 2 primary. The message at the ballot box in NM came through loud and clear – new voices will carry our message of hope to the Roundhouse. And if we continue to bring our hearts and souls into our efforts to educate, collaborate, empower and inspire, we can take back our country on November 3 and make ending racism our number one priority now and for years to come.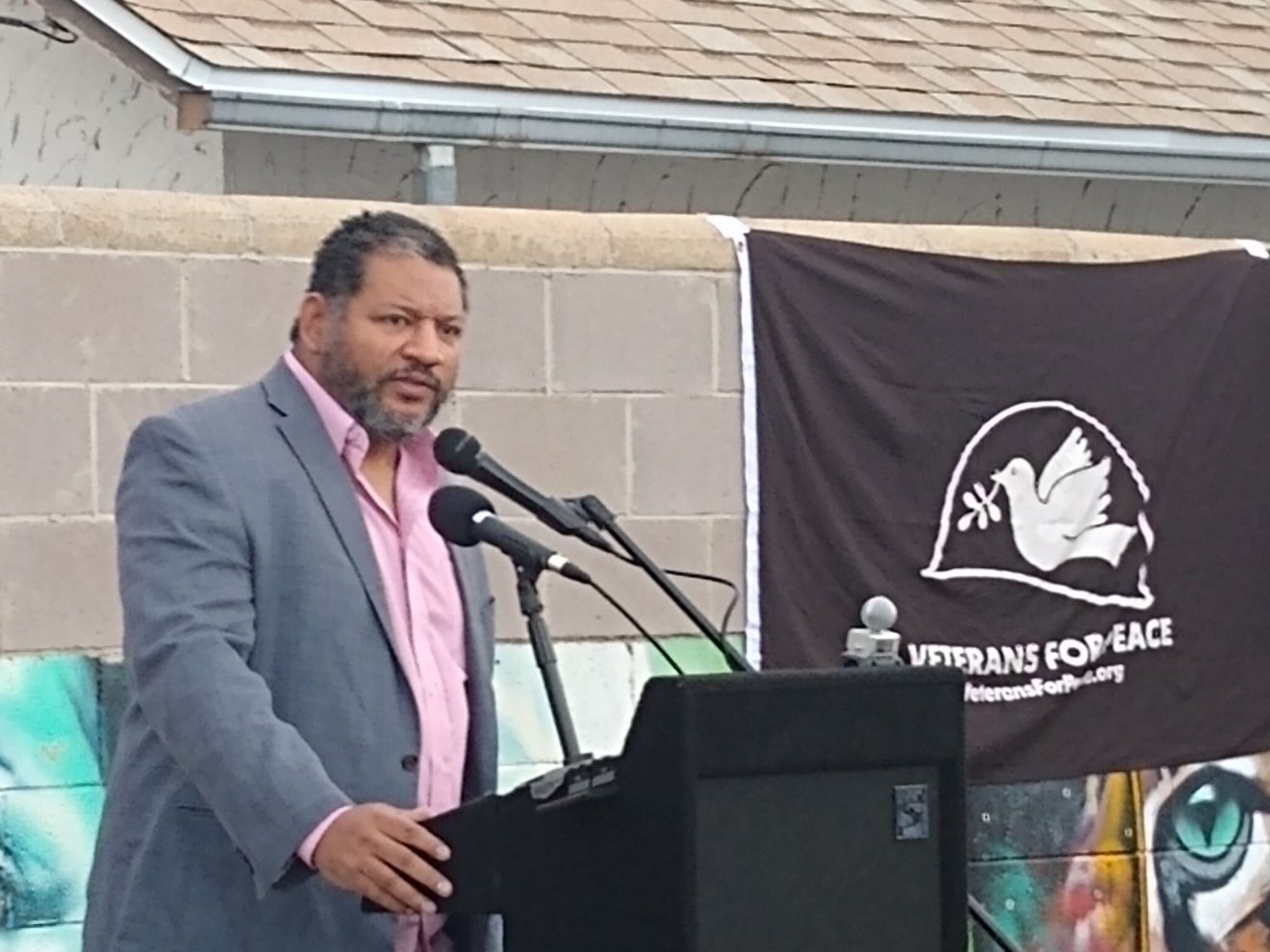 Senate District 23 candidate and West Side Dems member Harold Pope, Jr. addresses the crowd at the May 31 vigil for George Floyd organized by the Peace and Justice Center in Albuquerque.
Photo by Jen Girod
I am a retired Air Force Officer, former City of Albuquerque Appointee, NM Democratic State Central Committee member, and candidate for the New Mexico Senate District 23. I am also an African American. While many New Mexicans are disgusted, outraged, and hurting from the video of the murder of George Floyd, these feelings are even more heartbreaking and triggering for members of the African American community.


In New Mexico, many in our African American communities are being forgotten because they make up such a small percentage of the population. We can no longer ignore their plight. Around the country, too many African American lives have been lost at the hands of police violence without any form of justice. These are mothers, fathers, aunts, uncles, sons, daughters, sisters and brothers who were taken from us by senseless violence perpetrated by those sworn to protect. This trauma not only impacts the families who have suffered a loss but damages the community as a whole. The physical and mental stress from these horrific acts of violence has been wreaking havoc on the lives of African Americans for centuries. And it must end.


June 3 WSD Legislative Town

Hall
What Needs to Be Done: Westside Legislators Discuss June 18 Special Session
On June 3, West Side Democrats held a Zoom meeting with New Mexico state representatives Karen Bash, Damon Ely, Joy Garratt and Antonio "Moe" Maestas. The subject was the upcoming NM State Legislative Special Session, opening June 18. The session was called by Governor Michelle Lujan Grisham to deal with the budget crisis resulting from a massive drop in oil prices and resulting loss of revenue for New Mexico.


The basic job of the session is to rewrite the state budget for the year which begins on July 1, 2020 and ends on July 1, 2021. There will be some cutting but the good news for New Mexico is that our rainy days funds are sufficient to keep the cutting to a minimum. In addition, New Mexico is on tap to receive money from the Federal stimulus package.


Candidate Profile: Antonio "Moe" Maestas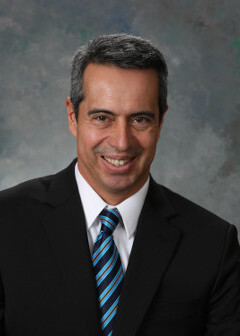 Antonio "Moe" Maestas, District 16
For eleven generations Antonio "Moe" Maestas's family has called New Mexico home. For the past 12 years Rep. Maestas has served in the New Mexico House, representing District 16 on Albuquerque's west side. Rep. Maestas's law firm MoeJustice focuses on personal injury law. Rep. Maestas currently serves as Chair of the Commerce and Economic Development Committee. He also serves on the Taxation and Revenue Committee.


Rep. Maestas is passionate about education and will continue to sponsor the Early Childhood Constitutional Amendment which would invest 1% off the top of our states $17 billion Land Grant Permanent Fund for early childhood education programs.


Rep. Maestas will face Republican Antoinette Taft in the November General Election. We asked Rep. Maestas a few questions.


NM Prisons in the Age of COVID-19
The recent outbreak of COVID-19 at the Otero County Prison Facility in Southern NM once again spotlights the conditions that people in our prisons and jails endure every day. Join us for a panel discussion on what must be done to alleviate the inhumane conditions of incarceration. Stay tuned for registration and panelist details!
June 22 VoteBuilder Training for West Side Ward Chairs
ATTENTION ALL WEST SIDE WARD CHAIRS—MARK YOUR CALENDARS
Please join DPBC Chair Flora Lucero and Vice-Chair Cheryl Harris for a special training on how to use VoteBuilder to help organize your precincts. Watch for an email in the next few days with the details. Let's get organized to GET OUT THE VOTE ON NOVEMBER 3!!
May Training Shared Novel Use of NextDoor App to Develop Precinct Lists
Approximately 12 persons learned how to develop a precinct team list by using the neighborhood app, NextDoor, during the May 18 Monday Night Training Session.


The training series is co-sponsored by the West Side Democrats (WSD) and Democratic Party of Bernalillo County (DPBC). Margaret Lovell, a local precinct chair and member of the DPBC Social Media team, shared her novel approach that also incorporates VoteBuilder, providing step-by-step instructions. She also demonstrated how to use the list she created to identify and recruit block captains.


"Margaret has devised an effective and easy way to use social media for our outreach work during the pandemic while following the social media rules," said Sue Wolinsky, WSD Chair of Organization and Development. "I tried her approach and was able to create my NextDoor precinct group and start developing my precinct list in a few hours."


Margaret's entire training session is available on YouTube at this link


Contact Sue at suemwolinsky@gmail.com with any training questions or suggestions for future training in the Monday night series. Each Zoom session starts at 6 pm and runs for ~75-90 minutes. Registration is required to receive the protected Zoom meeting invitation.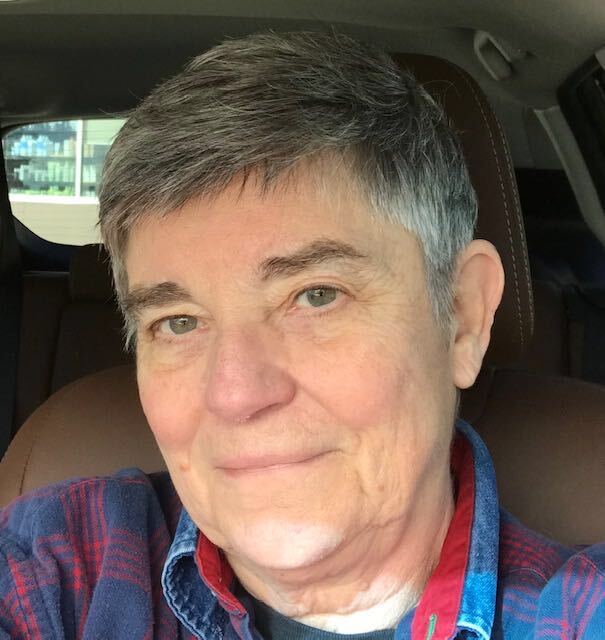 Margaret Lovell
Capitalism Has No Place in Healthcare
Jerry Ortiz y Pino,
NM Senator,
District 12
This nation's sputtering, inept response to the Covid-19 pandemic has sparked a mountain of self-analysis from academic and political observers of the health care policy world. Why were we so unprepared to deal with the virus when other nations responded both faster and more effectively?


The answer, I believe, is tightly-linked to the other questions about the sad state of our health care that fill pages of space in journals and political platforms with debate, but that so far have produced little improvement in how our system functions. A few of those other questions are:


Preserving the Poole Property for All of Us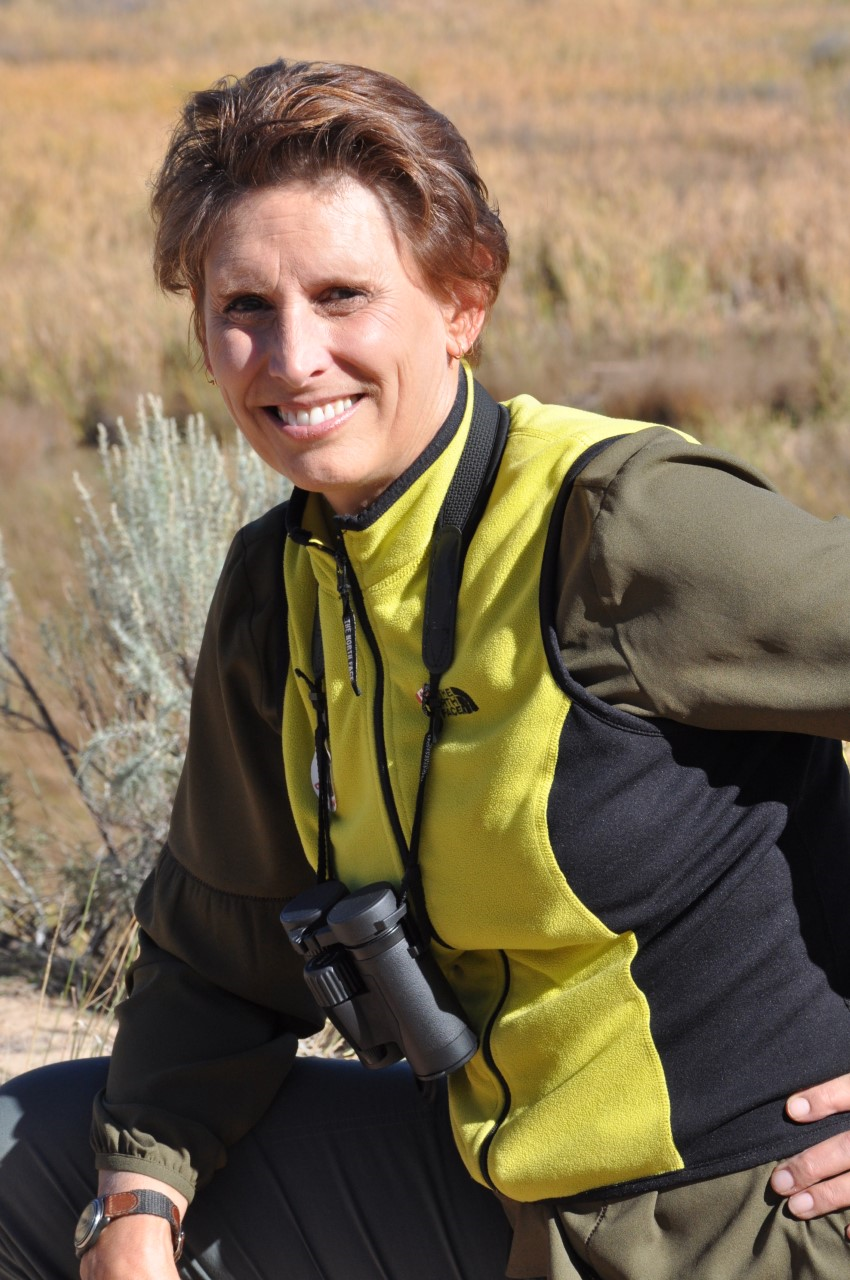 Dr. Susan Chaudoir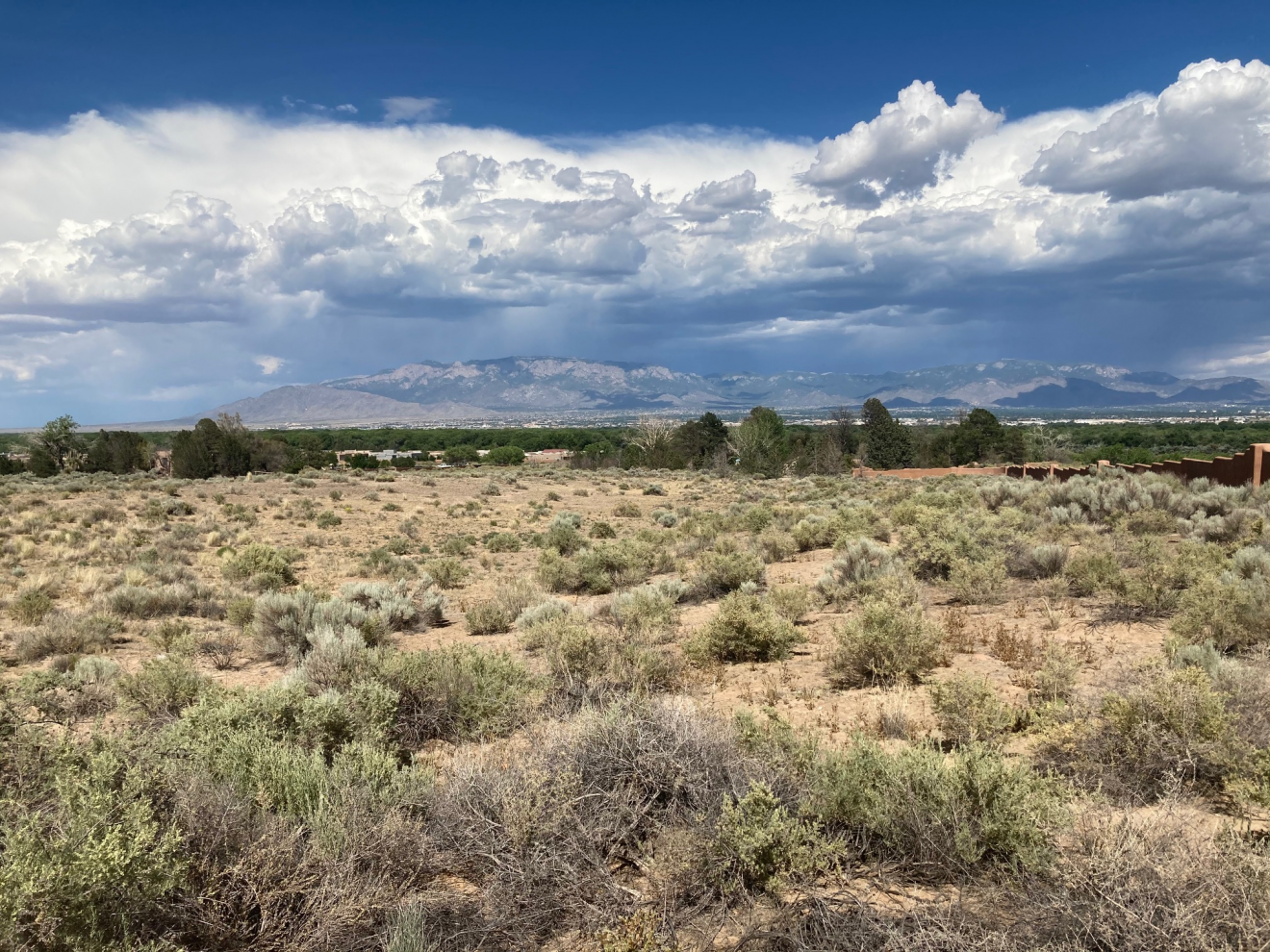 The Poole Property
A Discussion with Dr. Susan Chaudoir
If you wish to see the Poole property and the San Antonio Oxbow Wetland for yourself, take the short drive to the end of Namaste Road where there is parking. Walk up a slight rise on the path to the right and over to the open wooden fence, where you can look down on the San Antonio Oxbow Wetland and view the Poole property on the left.
Dr. Susan Chaudoir arrived in Albuquerque in 2016 after several years in Scotland and Canada doing academic research. Most of her research was done in Scotland, while attending and teaching at the University of Edinburgh which has a vibrant environmental education program. The program and her research have formed her professional and personal life. The Scots, she told me, have an innate connection to their history, culture and identity which ensures they value their land, cherishing and preserving it. Native American nations share the same sense of their land.


M'Tucci's:
Finding its True Colors in the Midst of a Pandemic
John Hass, president and co-founder of M'Tucci's restaurants, and his team were ready when Governor Michelle Lujan Grisham ordered all restaurants to shut down on March 18 due to the coronavirus pandemic.


Hass had been watching restaurants in other states like Ohio and Maryland early on to develop a plan to adjust to the new reality of carry-out and delivery. He closed his restaurants to dine-in customers on March 17. What made the transition successful was the tenacity of his team to reset, reorient, and develop a new way of operating.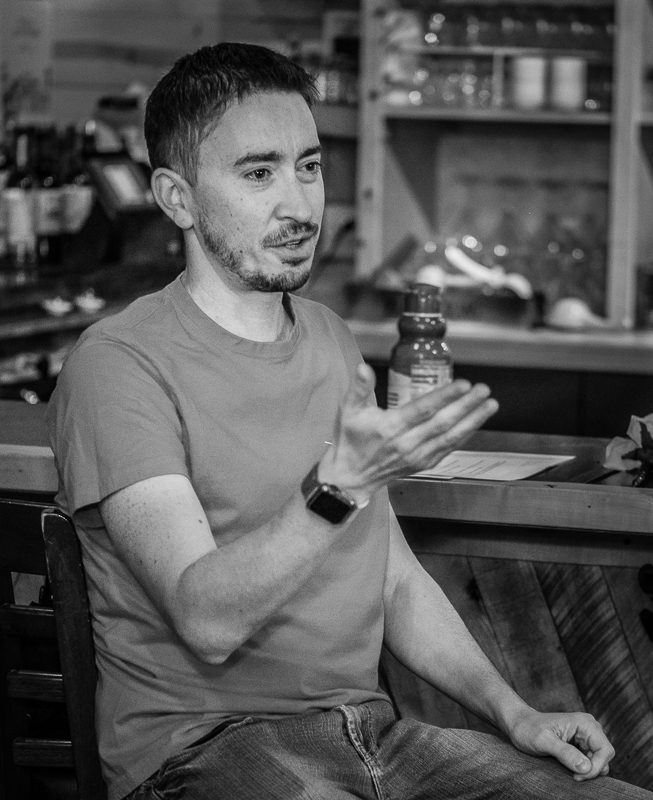 John Hass of M'Tucci's Restaurants
Join us for a free flowing conversation between Claudia Risner, former Senator Dede Feldman and Senator Jeff Steinborn. Claudia and the Senators will talk about ethics reform in New Mexico and absentee voting for the general election in November.
Are Your Dues Overdue for 2020?
We currently have 88 paid members for 2020. Dues are due annually on January 1, so if the last time you paid your dues was anytime in 2019, you are overdue.


WE NEED YOU TO HELP US GROW!
Help us reach our goal of having 140 paid members by July 1, and 200 by the end of the year. Click here to pay online your membership will help us continue the work of grassroots organizing so we can continue to ride the Blue Wave in November!


Choose one of these options for payment:

Make your check payable to:
West Side Democrats, and mail to P. O. Box 67154, Albuquerque, NM 87193
Pay online - Click here to pay online.
Copyright © 2020 West Side Democrats of Bernalillo County™
PO Box 67154
Albuquerque, New Mexico 87193

Our email address is: news@westsidedems.org