Striving for a More Perfect Union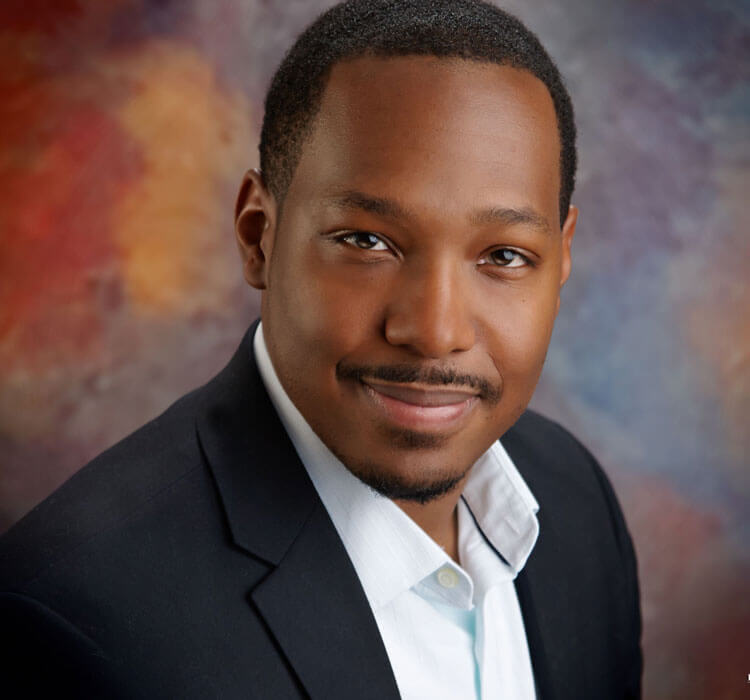 First allow me to say thank you to everyone for the faith and trust you placed in me to lead our organization. It is an honor to be elected chair of the West Side Democrats. I am humbled by your support, especially during these uncertain times. I have always been called to serve and I will not let you down.
As such, it is time to get started.


2020 has certainly proved to be challenging thus far. It began with rising tensions in the Middle East, from an administration seemingly bent towards war. We witnessed an impeached President, only to be acquitted by an unaccountable U.S. Senate. A crippling contagion is now threatening the most vulnerable in our community. Our economy, which has always exploited many to benefit the few, has crashed. Even now, we are watching the ugly side of systemic racism in institutions we should value and cherish. That said, these times also have brought out the best in all of us.


This country has always been predicated on the belief that we will always strive to form a more perfect union. These are not just empty words on some parchment, but rather the very foundation to who we are as a people. It is evident in each and every protest for change. It is present in every impassioned plea to our boards and commissions. It is spirit that drives us not only to volunteer, but also ultimately to the polls. Here and now, I appeal to each and everyone one of you to push us further toward those ideals on which this country was founded.


So I challenge you: let's get to work. Let's come together as fellow democrats. Let's get organized as a party. Let's continue to protest the injustices around us. Let's hold each other accountable. Let's register potential voters in our community. Let's help get good democrats elected up and down the ballot. Let's form that more perfect union.


Last, but certainly not least, let's send the orange one packing.


It is time to get started.


Chair, West Side Democrats of Bernalillo County

NM Prisons in the Age of COVID-19
The recent outbreak of COVID-19 at the Otero County Prison Facility in Southern NM once again spotlights the conditions that people in our prisons and jails endure every day. Join us for a panel discussion on what must be done to alleviate the inhumane conditions of incarceration.


APD Officers Association Union Contract Negotiations
The Albuquerque City Council is currently working on the new contract with the Albuquerque Police Officers Association and welcomes your input. To contact your Councilor,
* L

an Sena,

District 1: 505-768-3183 lansena@cabq.gov
* Klarissa Pena, District 3: 505-768-3127 kpena@cabq.gov
* You can also contact Mayor Tim Keller via email:
The death of George Floyd at the hands of Minneapolis policemen on May 25 aroused the American public about issues surrounding policing in the United States as never before. After Floyd's death, massive demonstrations erupted in the U.S. and abroad decrying the actions of the police officers involved and questioning the methods and aims of police/peace officers in the United States. The demonstrations and the questions continue.


WARD CHAIR VOTE BUILDER TRAINING TONIGHT
June 22 Vote Builder Training for
West Side Ward Chairs
Please join DPBC Chair Flora Lucero and Vice-Chair Cheryl Harris for a special training on how to use VoteBuilder to help organize your precincts.


Let's get organized to GET OUT THE VOTE ON NOVEMBER 3!
Please join us for the DPBC special online presentation outlining the inequities in health care in New Mexico for African Americans, American Indians, and Hispanics/Latinx populations.


While these disparities are historic, the onset of the COVID-19 pandemic has highlighted the struggle for people of color in accessing health care in our state.


Learn about the barriers and efforts to address this crisis.


Volunteer Kickoff for Harold Pope Jr.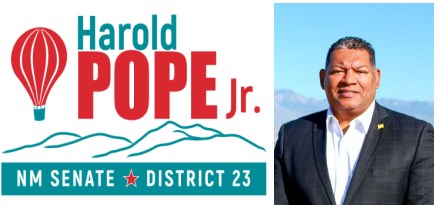 Please Join Candidate For State Senate District 23
Harold Pope Jr.
FOR A VOLUNTEER KICKOFF!
Hear from Harold and special guests about the campaign, ask
questions, and learn how you can get involved to turn SD 23 Blue
and help make history in New Mexico!
Saturday, June 27th
From 10:00-11:30am
Are Your Dues Overdue for 2020?
We currently have 88 paid members for 2020. Dues are due annually on January 1, so if the last time you paid your dues was anytime in 2019, you are overdue.


WE NEED YOU TO HELP US GROW!
Help us reach our goal of having 140 paid members by July 1, and 200 by the end of the year. Click here to pay online your membership will help us continue the work of grassroots organizing so we can continue to ride the Blue Wave in November!


Choose one of these options for payment:

Make your check payable to:
West Side Democrats, and mail to P. O. Box 67154, Albuquerque, NM 87193
Pay online - Click here to pay online.
Copyright © 2021 West Side Democrats of Bernalillo County™
PO Box 67154
Albuquerque, New Mexico 87193

Our email address is: news@westsidedems.org