West Side Democrat Hero Spotlight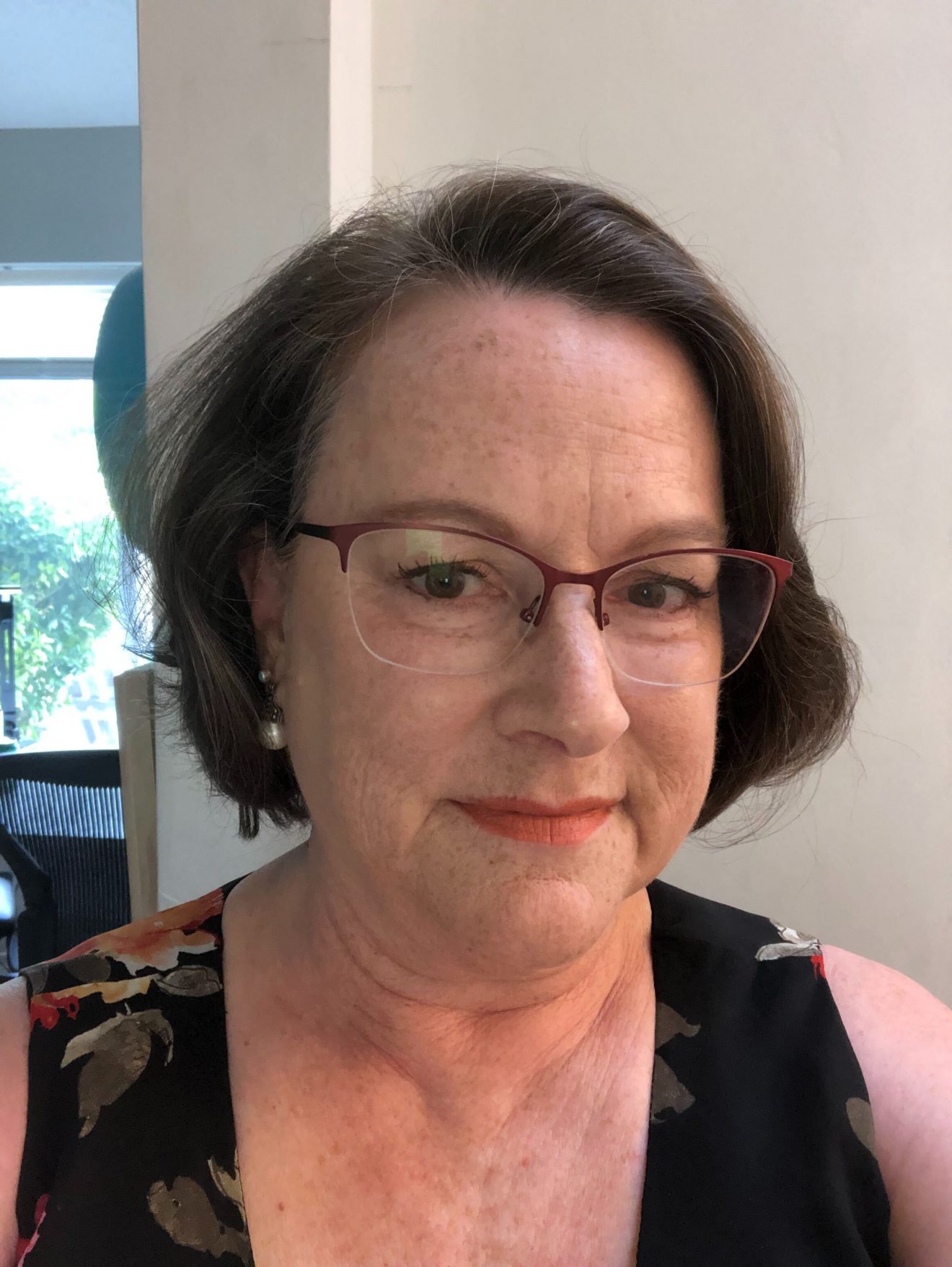 Rayellen Smith, Activist with a Big Heart and a Big Skill Set
West Side Democrat Rayellen Smith has always been at the forefront of a movement that helps others. After the 2016 Presidential election, she paired her organizing talents with her despair and was elected as the President of Indivisible Nob Hill shortly after merging with her own Indivisible group. Indivisible Nob Hill is progressive, activist non-partisan political organization that now boasts more than 180 dues paying members and more than 1200 people on its mailing list. One of their main goals is to defeat Donald Trump in 2020 and to support progressive candidates up and down the ballot.


When COVID-19 hit in early March, Rayellen again took immediate action for the good of a cause. This time, she used the sewing skills she learned from her grandmother to make facemasks for a friend in Seattle. Rayellen learned that her friend's husband, a brain surgeon, and his colleagues were required to ration their N-95 masks during their rounds by wearing them all day rather than being allowed a new mask for each patient. The majority of the supply of N-95 masks was being diverted to medical staff treating COVID-19 positive patients.


Her friend was very worried about her husband not having enough protection, and shared an article with Rayellen about how fabric covers used over an N-95 mask could prolong the life of the precious commodity that nurses and doctors need to protect them from deadly contagious viruses.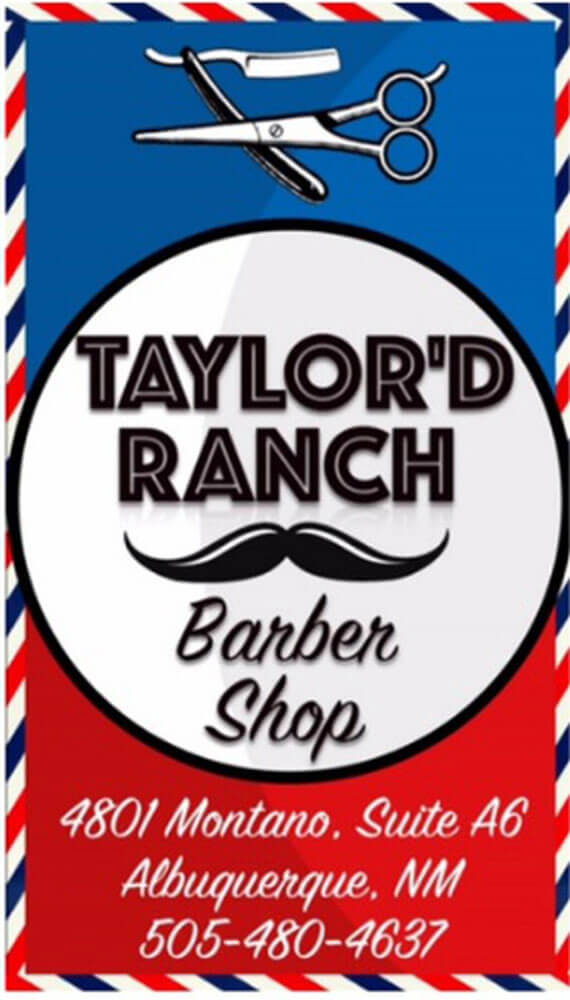 Westside Businessman Alton Casaus, A Quiet Hero
During this extremely difficult time, we are learning that American heroes can be found throughout our community. Alton Casaus, owner of the Taylor'd Ranch Barber Shop is one. The coronavirus pandemic forced him to close his barber shop and release his employees. He lost his income, and assumed teaching duties for his two children, ages 10 and 4, when their school closed and classes moved online. His wife also brought her job home because of the pandemic.


Alton is a master barber who has been in the business for twenty-four years. Five years ago, he opened his own shop, the Taylor'd Ranch Barber Shop, with four employees. The family are very much part of the Westside community. His children attend a school only a short walk from his barber shop, so he can walk over and meet them. He and his family live on the Westside and many of his clients are from the Westside.


When he first heard the warnings about coronavirus earlier this year, he took steps to protect himself, his employees and his customers. He regularly cleaned and disinfected the surfaces in his shop and all the barbers began to wear masks. He even set up a sign-in sheet, asking customers to sign in, then wait in their cars until their turn when he would call them in.


VIRTUAL GRASSROOTS ORGANIZING DURING SOCIAL ISOLATION
You are invited to the May 27 online meeting of the West Side Democrats -- it's one you won't want to miss. The topic is timely: How to Conduct VIRTUAL Grassroots Organizing During Social Isolation. Registration for this meeting is not required. To join the meeting, click here


VIRTUAL ORGANIZING is the "new normal" for getting things done – from grassroots political organizing to working from home to keeping in touch with families during the pandemic. We do it virtually by using social media to communicate, to recruit, to organize. Gone, for the foreseeable future at least, are the days of in-person rallies, canvassing door to door, and meeting in neighborhood party offices to get out the vote.


So how do we jump into the fray?
The WSD May 27 Zoom meeting is YOUR STARTING POINT.
County and state Democratic Party leaders will give advice about and tools for using social media.
Organizers who are effectively using social media will share their tips.
We will share our questions, along with our trepidations, to become comfortable w/social media organizing.
We will give you the framework to self-assess your current outreach strategies and how to adapt to using social media. Probing questions will be asked to ascertain your needs throughout the meeting.
A variety of resources will be provided.
Brian Colón, NM State Auditor, will discuss his use of social media during the pandemic;
Flora Lucero, Chair of the Democratic Party of Bernalillo County, will discuss precinct maps and other tools available from the county party;
Brenda Pence, Chair of War 16A, will give tips for Ward and Precinct Organizing virtually;
Miranda Van Dijk, Democrat Pary of New Mexico Director of Communications, will share state party tools and tips.
We hope you can join us for this important meeting. To join the meeting, click here. Registration for this meeting is not required.


We hope to "see" you on May 27th.
June 3 Special Session WSD Meeting
SPECIAL SESSION SCHEDULED TO BEGIN JUNE 18
Westside Legislators Will Provide an Online Preview
Please join us on June 3 and bring your questions for our hard-working Westside state legislators who will head to Santa Fe on June 18 to address the budget shortfall New Mexico is facing as a result of the novel coronavirus pandemic.


The following lawmakers will share their insights to what they plan to work on during the Special NM Legilsative Session:


State Senator Jacob Candelaria, District 26 (invited)
State Senator Linda Lopez, District 11
State Representative Karen Bash, District 68
State Representative Patricia Roybal Caballero, District 13
State Representative Daymon Ely, District 23
State Representative Joy Garratt, District 29
State Representative Antonio "Moe" Maestas, District 16
Special Election for WSD Chair
As announced in the May 11 newsletter, Chair Ellen Coplen is stepping down to become Chair of the WSD Communications Committee. In order to elect a new Chair, we are calling for nominations among the membership. If you are a current WSD member (dues paid for 2020) and you would like to nominate a candidate, please submit your nomination (Name, qualifications and desire) to chair@westsidedems.org by May 25. We will email the names and information submitted by the nominated candidates to the WSD membership by June 1; then conduct an online election that will end on June 11. The new Chair will be announced on June 12 via email.
State Representative District 13 Profiles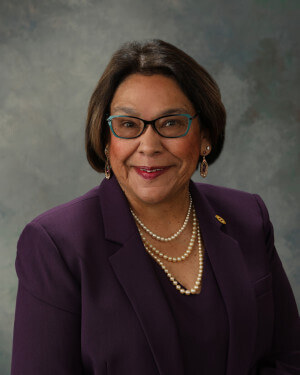 Patricia Roybal Caballero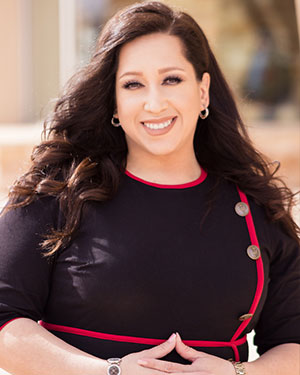 Edwina Cisneros.
House District 13 is on Albuquerque's West Mesa. Democrat Patricia Roybal Caballero has represented this district since 2013. She is being challenged in the June 2 primary by Democrat Edwina Cisneros. The winner will face Republican Kayla Marshall in the general election.


Ms. Roybal Caballero is a retired community and economic developer. She has also worked as a public administrator.


Ms. Cisneros is a business management specialist at Sandia Labs. She is working on a master's degree at UNM.


Each candidate was asked six questions. Their responses follow:


Public Regulation Commission Candidate Profile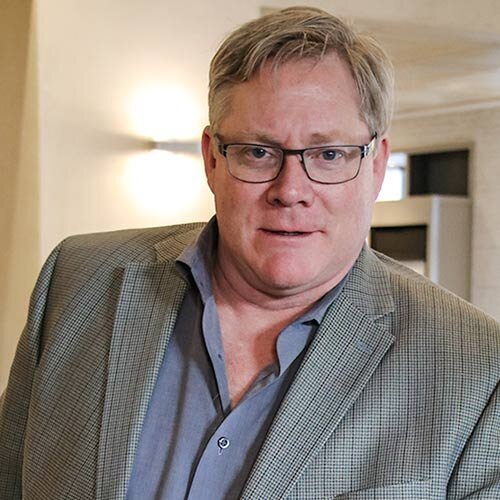 Brian Harris
candidate for PRC District 3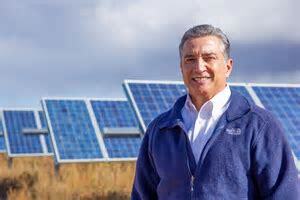 Joseph Maestas
candidate for PRC District 3
Two Democrats from Santa Fe are running for PRC commissioner from District 3, to replace two term commissioner Valerie Espinoza. PRC District 3 covers parts of Albuquerque's westside and northcentral New Mexico. This includes Santa Fe, Espanola and Taos.


Brian Harris is an attorney who has spent his career working on behalf of ratepayers. Currently he is on leave from his position as Advisor to PRC Commissioner, Steve Fischmann. Mr. Harris has litigated cases in front of the PRC and the courts on behalf of ratepayers. He fully supports the Energy Transition Act which would require 80% of our energy to come from renewable sources by 2040. Brian Harris has never held an elected office.


Joseph Maestas is a Licensed Civil Engineer, who is currently employed as a Business Development Manager and Engineer. Mr. Maestas has spent many years as a civil servant for many different agencies. He has served on the Santa Fe City Council, Espanola City Council and was elected Mayor of Espanola. Joseph Maestas also fully supports the Energy Transition Act.


The major issue where the two candidates diverge is in support or opposition to the constitutional amendment on the ballot this November. The amendment would change the PRC from a five member elected commission to a three member governor appointed commission. Brian Harris supports the amendment. He believes the commission should be comprised of professionals not politicians. New Mexico is one of 12 states that elect politicians to oversee utilities. Joseph Maestas opposes the amendment. His does not want to take the commission out of the voter's hands. He feels that utility rates are low, because the commission is elected.


The primary winner will face Libertarian Christopher Luchini in November. There will not be a Republican on the ballot.


Representative Daymon Ely to Hold Series of Coffee Meetings with Constituents
State Rep. Damon Ely, who is running for re-election NM House District 23, will meet over (virtual) coffee with voters in his Bernalillo and Sandoval Counties district. The first session will be May 30.


"I will be holding coffee meetings with every ward and precinct in the near future. It is really important to me to hear how this pandemic is affecting every constituent, and how I as a legislator can support them. I couldn't think of a better way to start out than with Ward 29B, who is one of the most active wards in the State. Please join me on Zoom with hosts Sue Wolinsky, Precinct 200 (new number) chair, and Amy New, Ward 29B chair, on May 30th from 10am-11am with your favorite coffee so I can hear from you!"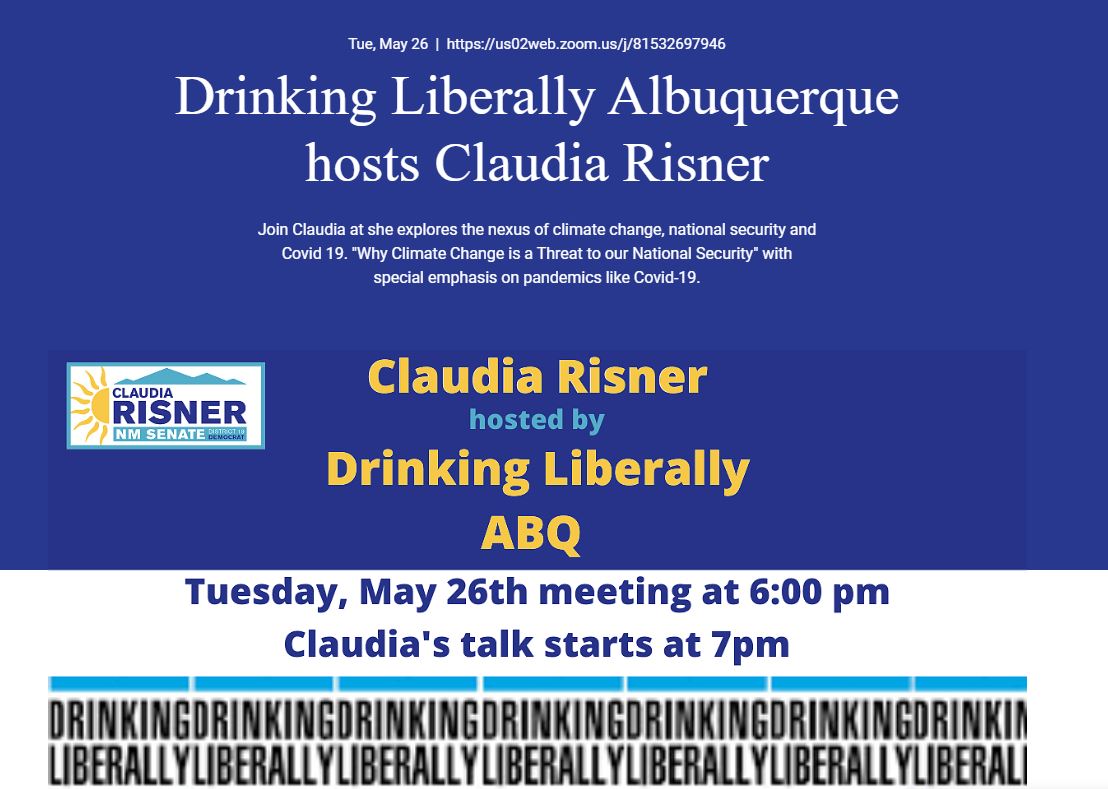 Drinking Liberally Albuquerque is hosting Claudia Risner on Tuesday, May 26th. The meeting will start at 6pm and Claudia will speak with members at 7pm. Claudia's topic for the evening is: "Why Climate Change is a Threat to our National Security" with special emphasis on pandemics like Covid-19. Claudia is a retired Navy Captain. She has a M.A. in National Security and Strategic Studies as well as a PhD. Her Doctorate research focused on how four global port cities are adapting to climate change as they deal with sea level rise, chronic flooding and frequent, severe storm damage. Come explore with Claudia the nexus of Climate Change, National Security and Covid-19,
Stay Home, Stay Safe, and Help Flatten the Curve in New Mexico!
New Mexico's Primary Election is June 2, 2020.
Any New Mexican voter can request an absentee ballot.
When? May 5, 2020, is when mailed ballots will be sent to those eligible New Mexico voters who requested them. A mailed ballot must be requested no later than May 28, 2020.
Who? Any eligible New Mexican voter can request an absentee ballot. We have what's known as a "no-fault" absentee ballot process here in New Mexico which just means that any eligible voter can securely request an absentee ballot.
How?

There are two ways to request an absentee ballot:

Fill out an absentee ballot request through our

online portal here.
Contact your County Clerk in person, by phone, by mail, or by email. Contact info for all 33 New Mexico County Clerks can be found on

the NM SOS website here. NOTE: A mailed ballot must be requested no later than May 28, 2020.
Are Your Dues Overdue for 2020?
We currently have 88 paid members for 2020. Dues are due annually on January 1, so if the last time you paid your dues was anytime in 2019, you are overdue.


WE NEED YOU TO HELP US GROW!
Help us reach our goal of having 140 paid members by July 1, and 200 by the end of the year. Click here to pay online your membership will help us continue the work of grassroots organizing so we can continue to ride the Blue Wave in November!


Choose one of these options for payment:

Make your check payable to:
West Side Democrats, and mail to P. O. Box 67154, Albuquerque, NM 87193
Pay online - Click here to pay online.
Copyright © 2020 West Side Democrats of Bernalillo County™
PO Box 67154
Albuquerque, New Mexico 87193

Our email address is: news@westsidedems.org