Special WSD Chair Election Announcement
I am stepping down from the Chair position for the West Side Democrats to make room for new leadership and to take on a different role with the WSD. I will be the chair of the WSD Communications Committee as it has become clear that we need to revamp and boost our social media efforts, particularly in light of our stronger reliance on technology rather than in-person meetings now and for the foreseeable future. I want to make sure that the WSD has a strong online presence, a task we are beginning with a redesign of our website and newsletter.


I am a former journalist, and writing has always been a passion for me. With a strong team of other volunteers – Rorik Rivenburgh, Gail Stephens, Elia Martinez, Nick Harrison, Ivan Pfeifer, and Sue Taylor, I hope we can achieve our vision to provide timely, newsworthy, and useful information for Democrats on the West Side to help keep us in the know, connected to each other, and actively working so we can ride the Blue Wave to November 3. We will also be unveiling a new logo, designed by Jude Dominique. Stay tuned!


I would also like to announce an addition to our Advisory Committee. Ward 16A Chair Damian Lara has stepped up be the Chair of the WSD Program Committee. Welcome, Damian!


In order to elect a new Chair, we are using this newsletter to officially call for nominations among the membership. If you are a current WSD member (dues paid for 2020) and you would like to nominate a candidate, please submit your nomination (Name, qualifications and desire) to chair@westsidedems.org by May 25. We will email the names and information submitted by the nominated candidates to the WSD membership by June 1; then conduct an online election that will end on June 11. The new Chair will be announced on June 12 via email.
West Side Democrat Hero Spotlight
WSD and NM State Auditor delivers has made and delivered more than 3500 care packages around the state in an effort to provide some relief for families affected by COVID-19.
For most of us, life as we know it has been completely upended due to the
COVID-19 outbreak. We are featuring profiles of West Side Democrats to
hear how the virus has impacted their routines, and what they do every
day –pandemic or not-- that embodies the Democratic value of positively
influencing their community.
If you have a suggestion for an article on a West Side Democrat who is making a difference, we would love to hear from you. Email us at chair@westsidedems.org
COVID-19 Heroes –Brian Colón and Those Who Ask for Help
If you ask NM State Auditor and West Side Democrat Brian Colón about his generous volunteer efforts to provide care packages for New Mexicans impacted by the COVID-19 pandemic, he will tell you that the people contacting him every day asking for help are the real heroes. "I've not forgotten the humility it takes to say I need help," Colón said, adding that only 22 years ago he had to stand in line to get food aid for his family. Colón added it was easy to step up to the task of supporting those who need help now because at one time he and his family needed every bit of community and government support they could get.


In the last 6 weeks Colón and Erin Chisholm of Chisolm Trailer and RV and their volunteers – Brian's Angels and Team Chisholm – have delivered more than 3500 boxes filled with food, love, and hope to those in need throughout the state. They estimate that they have been able to provide some 50,000 meals in about 13 NM counties and 13 tribal communities. There are no requirements to receive a care package. All one needs to do is text Colón on his private cell phone – 505-270-2154 -- and make the request. He doesn't ask for ID. He adds that there are other organizations stepping up to help, but they are asking for proof of residence and identification. "There should be no barriers to accessing one's basic needs."


Chisolm contacted him about 6 weeks ago. She had been providing some hot meals to residents but wanted to do more to help the thousands of people struggling to support their families as a result of the COVID-19 pandemic.


State Senate District 10 Candidate Profile
State Senate District 10 is one of the few places we will find a contested race among Democrats in the June 2 primary. District 10 encompasses parts of the North Valley, Westside, Los Ranchos de Albuquerque and southern Rio Rancho. Two Candidates are facing off, with the winner running against the incumbent, Republican Candace Gould. The candidates are former City Clerk, election-protection and consumer-protection attorney Katy Duhigg. She will face business attorney Alan Hall.


Each candidate was submitted seven questions which they answered during the last week of April.


WSD Online Training, May 18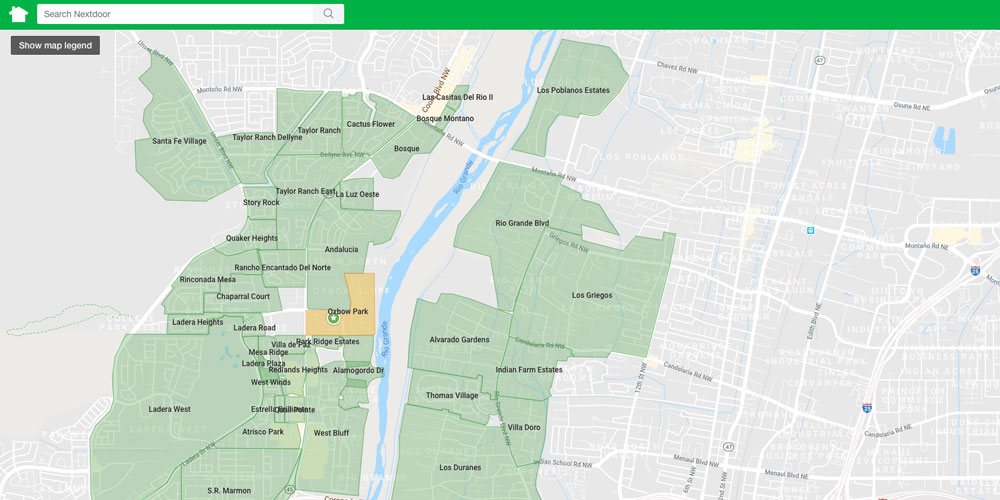 Recruiting Volunteers Online Virtual Training - Monday, May 18, 6-7:30 pm
4th Monday Training from DPBC & WSD
Reserve your spot HERE
With the state's stay-home orders keeping most of us attached to our computers as a way of connecting to others, now is a great time to take advantage of existing online networks to recruit volunteers in your wards and precincts. The clock is ticking.
Two events important to Democrats are happening now:

It's less than 6 months until the November general election. Trump's ratings are down. Republican senators standing for re-election are slipping in the polls. Our window of opportunity is opening NOW. We need to plan our outreach strategies for national candidates, as well as local candidates, NOW.
It appears that the stay-at-home orders will be with us for a while. Re-opening our state will be slower than we'd hoped, as our courageous governor balances human and economic survival in coming weeks and months. This has changed grassroots organizing significantly.
It is clear we need to re-think and organize our grassroots ground work NOW. Here is a simple but effective organizing tool you can learn in an hour-and-a-half, online webinar at the WSD May Monday Training Night on May 18.


Join Democratic activist Margaret Lovell, chair of Precinct 530 and vice chair of Ward 28-C, creator of the training that captured the attention of Democrat activists from several states during a recent national training webinar.


Lovell developed this training as a way to use existing social media to develop a network of volunteers in a neighborhood or a precinct. Since most neighborhood communication networks often prohibit political messaging to the entire online community, she found a creative way to accomplish her goal while complying with this guideline. Her approach includes use of targeted VoteBuilder lists, as well as NextDoor.


The training series is co-sponsored by the West Side Democrats and the Democratic Party of Bernalillo County.


If you have questions about this training, contact Sue Wolinsky, WSD Chair of the Organizational and Development Committee at suemwolinsky@gmail.com.
Joe Biden NM Campaign Launch
The Joe Biden for President New Mexico campaign is in full swing, and there are many ways you can get involved now. Campaign Field Organizer Paul Zeiss (pzeiss@joebiden.com) is heading the effort that will help New Mexicans focus on 3 areas – engaging supporters, creating a grassroots infrastructure, and utilizing digital tools to create a presence and communicate with volunteers.


Here are some resources to access now:

Stay Home, Stay Safe, and Help Flatten the Curve in New Mexico!
New Mexico's Primary Election is June 2, 2020.
Any New Mexican voter can request an absentee ballot.
When? May 5, 2020, is when mailed ballots will be sent to those eligible New Mexico voters who requested them. A mailed ballot must be requested no later than May 28, 2020.
Who? Any eligible New Mexican voter can request an absentee ballot. We have what's known as a "no-fault" absentee ballot process here in New Mexico which just means that any eligible voter can securely request an absentee ballot.
How?

There are two ways to request an absentee ballot:

Fill out an absentee ballot request through our

online portal here.
Contact your County Clerk in person, by phone, by mail, or by email. Contact info for all 33 New Mexico County Clerks can be found on

the NM SOS website here. NOTE: A mailed ballot must be requested no later than May 28, 2020.
Are Your Dues Overdue for 2020?
We currently have 88 paid members for 2020. Dues are due annually on January 1, so if the last time you paid your dues was anytime in 2019, you are overdue.


WE NEED YOU TO HELP US GROW!
Help us reach our goal of having 140 paid members by July 1, and 200 by the end of the year. Click here to pay online your membership will help us continue the work of grassroots organizing so we can continue to ride the Blue Wave in November!


Choose one of these options for payment:

Make your check payable to:
West Side Democrats, and mail to P. O. Box 67154, Albuquerque, NM 87193
Pay online - Click here to pay online.
Copyright © 2020 West Side Democrats of Bernalillo County™
PO Box 67154
Albuquerque, New Mexico 87193

Our email address is: news@westsidedems.org