West Side

Democrat Hero Spotlight
For most of us, life as we know it has been completely upended due to the COVID-19 outbreak. We are featuring profiles of West Side Democrats to hear how the virus has impacted their routines, and what they do every day –pandemic or not-- that embodies the Democratic value of positively influencing their community.
If you have a suggestion for an article on a West Side Democrat who is making a difference, we would love to hear from you.

Email us at chair@westsidedems.org
West Side Democrat and Precinct 81 Chair Denise Inight has done her fair share of caring for sick patients in a variety of ways during her 40+ years as a registered nurse (RN).

Currently, she is an RN discharge planner at one of the city's largest hospitals and has some thoughts about how hospitals should be responding in the future --as a result of COVID-19-- to keep the community safe.
She is not currently working directly with COVID-19 positive patients who are housed in another unit on another floor at the hospital.

Instead, she works with some of the most medically complicated and fragile patients who are hospitalized for a host of reasons, including cardiac issues, chronic illnesses, and detoxing from alcohol.
Her daily routine has changed immensely as a result of the hospital's safety precautions that were implemented shortly after NM Governor Michelle Lujan Grisham ordered New Mexicans to stay home. And she thinks some of those precautions should continue indefinitely.
Two Special Sessions Proposed to Help NM Economy
In a recent Facebook post, NM Representative Daymon Ely,

District 23,

pointed out that a mid-June special NM Legislative Session should be preceded by an immediate special session now to help lessen the economic impact that is facing small businesses and their employees.
"We have an ethical and moral obligation to help these workers and businesses now." Ely points out as the Chair of the Rules Committee and its Parliamentarian, he believes that the Legislature can meet safely in accordance with the State Constitution to help meet the economic challenges facing our state.
He describes his position in an article he submitted to the WSD newsletter below.
The corona pandemic is confronting us with severe challenges. If we don't control the spread of this virus, the results will be truly catastrophic. And it should be indisputable that protecting the health and wellbeing of our people takes precedence over all other concerns. Science should dictate our decisions so that, once under control, the virus does not come back.
That being said, we should not – and cannot – forget about what will take place after the virus subsides and we are faced with restarting a state that might look drastically different. I am very concerned that the longer we wait to have a special session, the more likely it will be that we face not just a recession, but a depression, that could last for several years.
4th Monday WSD Training, April 27th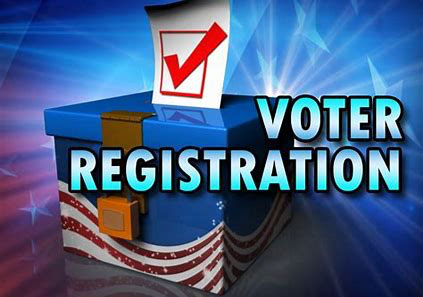 Deadline to register to vote for the June 2020 Primary is May 5th
Mark your calendars for our 4th MONDAY VIRTUAL TRAINING! Sue Wolinsky, WSD Organizational & Development Chair & member of the DPBC Training Committee, will unveil her "How to Help Register a Voter Online" training that will be available on the DPBC website.
You will need a separate electronic device (cellphone or tablet), along with your computer, if you want to register yourself online as Sue takes you through screen views of the NM Secretary of State's website.
Zoom Webinar
When: Monday, April 27, 2020
Time: 6:00 PM (MDT)
Topic: Training for Online Voter
After registering, you will receive a confirmation email containing information about joining the webinar.
WSD Online Training, May 18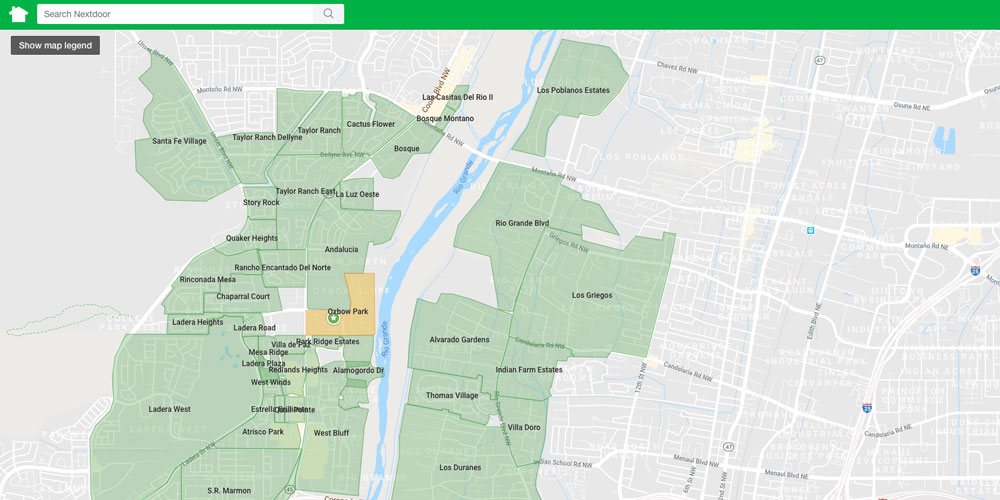 Creating and Using Volunteer Lists on Next Door
With the state's stay home orders keeping most of us attached to our computers as a way of connecting to others, now is a great time to take advantage of existing online networks to recruit volunteers in your wards and precincts.
Join Democratic activist Margaret Lovell, chair of Precinct 530 and vice-chair of Ward 28-C, who created the online training as a way to use existing social media to develop a network of volunteers.


The training series is co-sponsored by the West Side Democrats and the Democratic Party of Bernalillo County.
For questions, contact Sue Wolinsky, WSD Chair of the Organizational and Development Committee at suemwolinsky@gmail.com.
April 22 City Council Wrap Up with WSD
West-side City Councilors Cynthia Borrego, District 5, and Lan Sena, District 1, met online with about 20 West Side Democrats on April 22 to provide an update on the overall impact of COVID-19 on the city and the West Side.
Councilor Sena reported that she is extremely disappointed in the backlash against Asians, thanks to the Administration's continuous reference to the naming the virus as "Chinese. " She has asked NM Governor Michelle Lujan Grisham to take a strong stance against the racial backlash and harassment that many Albuquerque Asian residents have experienced. Every Thursday, Sena hosts online Town Halls in Spanish and Vietnamese that are streamlined on her Facebook Page.
Both councilors are closely involved in tracking federal dollars that are coming to New Mexico and are urging that that the money allocated to the state be less restrictive in its use.

Much of the money earmarked under the federal CARES act is limited to fighting COVID-19, rather than being used to address the significant economic impact facing most New Mexico businesses.

Councilor Borrego is particularly concerned about minority-owned small business owners and fears that many of them will not be able to survive.
Are Your Dues Overdue for 2020?
We currently have 88 paid members for 2020. Dues are due annually on January 1, so if the last time you paid your dues was anytime in 2019, you are overdue.


WE NEED YOU TO HELP US GROW!
Help us reach our goal of having 140 paid members by July 1, and 200 by the end of the year. Click here to pay online your membership will help us continue the work of grassroots organizing so we can continue to ride the Blue Wave in November!


Choose one of these options for payment:

Make your check payable to:
West Side Democrats, and mail to P. O. Box 67154, Albuquerque, NM 87193
Pay online - Click here to pay online.
Stay Home, Stay Safe, and Help Flatten the Curve in New Mexico!
New Mexico's Primary Election is June 2, 2020.
Any New Mexican voter can request an absentee ballot.
When? May 5, 2020, is when mailed ballots will be sent to those eligible New Mexico voters who requested them. A mailed ballot must be requested no later than May 28, 2020.
Who? Any eligible New Mexican voter can request an absentee ballot. We have what's known as a "no-fault" absentee ballot process here in New Mexico which just means that any eligible voter can securely request an absentee ballot.
How?

There are two ways to request an absentee ballot:

Fill out an absentee ballot request through our

online portal here.
Contact your County Clerk in person, by phone, by mail, or by email. Contact info for all 33 New Mexico County Clerks can be found on

the NM SOS website here. NOTE: A mailed ballot must be requested no later than May 28, 2020.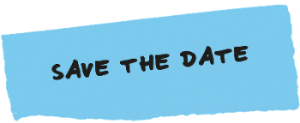 Post-Primary
Wednesday, June 3 — Ward Meetings/delegate elections
Saturday, June 6 — County Post-Primary Convention
Saturday, June 13 — NM Congressional District Conventions
Saturday, June 20 — State Post-Primary Convention
Volunteer Opportunities with the WSD
Available Now
If you are interested, have the needed skills and experience, or want to know more about involvement with the WSD, please fill out and submit the Volunteer Interest Form. Tell us which opportunity you are interested in. We will contact you shortly.
Copyright © 2020 West Side Democrats of Bernalillo County™
PO Box 67154
Albuquerque, New Mexico 87193

Our email address is: news@westsidedems.org