Alibi Endorses Maureen Skowran for
District 8 City Council
ALIBI JULY 4-10, 2019
Let's talk about City Council District 8. …the seat itself could play a big role in establishing and maintaining a progressive local governance presence in the far Northeast Heights. But one person and one perspective remains a barrier to that goal.
City Councilor Trudy E. Jones, a Republican with ties to all the other elephants, including Trump, has been ensconced as the councilor of this district for nearly 12 years….
This year, Jones is being challenged by Maurreen Skowran, a progressive Marine Corps veteran with traditional values and an optimistic, forward-looking demeanor.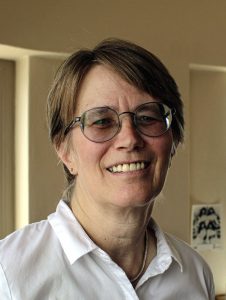 …Democratic Skowran has invested in a platform that includes attention to our city's crime problem, but also focuses on restoring prosperity, reducing homelessness and treating drug addiction as well as advocating for the natural and built environments that comprise Albuquerque.